SOAS Elisabeth Croll Scholarship 2019-20 : University of London
Organisation : SOAS University of London
Scholarship Name : Elisabeth Croll Scholarship for fieldwork in China 2019-20
Applicable State/UTs : All Over India
Applicable For : MPhil/ PhD student Only
Application Last Date : 24th April 2019
Website : https://www.soas.ac.uk/registry/scholarships/elisabeth-croll-scholarship-for-fieldwork-in-china.html
You can now ask your question on this scholarship.
Ask here
(OR) Go to the bottom of this page for comments.
SOAS Elisabeth Croll Scholarship
SOAS University of London invites applications for Elisabeth Croll Scholarship for fieldwork in China for the year 2019-20
Related : SOAS Bishwa Bangla Scholarship West Bengal 2019-20 : www.scholarships.net.in/33339.html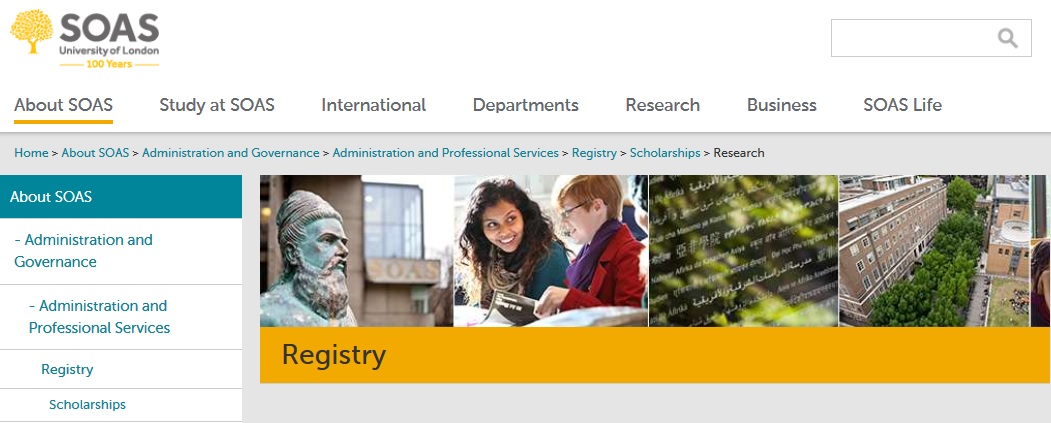 Objective
The Elisabeth Croll Scholarship for fieldwork in China has been created to honour the memory of Elisabeth Croll (1944-2007), vice principal of SOAS and Professor of Chinese Anthropology.
The scholarship offers a current MPhil/PhD student at SOAS up to £1000 towards the cost of fieldwork in China (Mainland China & Taiwan).
How to Apply?
You can apply for this scholarship via the on-line scholarship application form.
1. Go to the following link.
Apply Here : Apply Online For Elisabeth Croll Scholarship 2019-20
2. Read the instruction carefully and fill the Application Form by entering the following details
Step 1 : Enter your Email address * [abrajit@gmail.com]
Personal Information :
Step 2 : Enter your Family name/ surname * [Lal Kumar]
Step 3 : Enter your First name * [Abrajit]
Step 4 : Enter your SOAS ID number * [12345]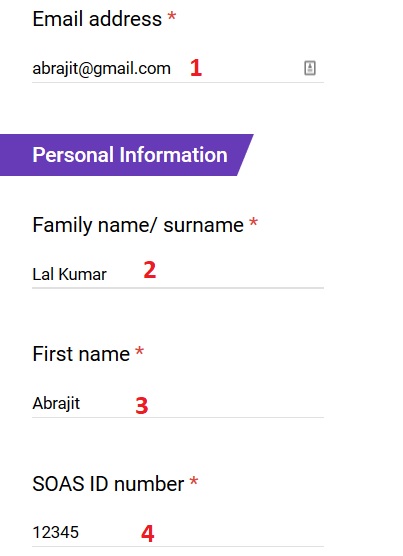 Step 5 : Enter your Email (confirm email) [abrajit@gmail.com]*
Step 6 : Enter your preference Languages * [English]
About your Programme :
Step 7 : Enter the Name of supervisor *[Aarav] – This is the person who should provide your reference
Step 8 : Enter your Programme of study * [Full time or Part time]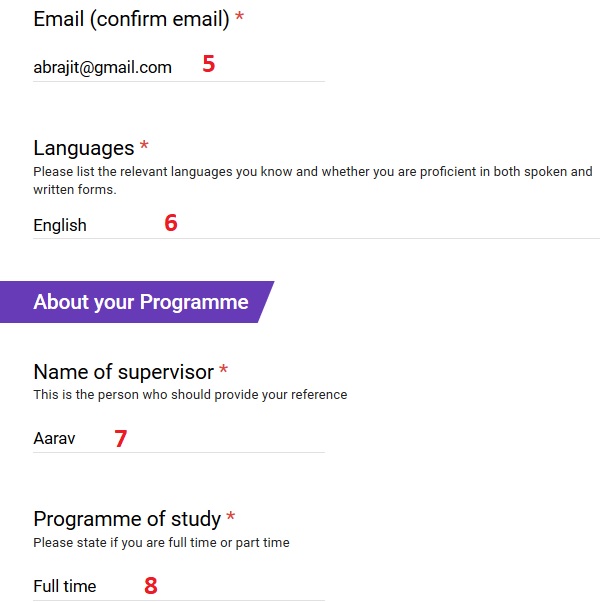 Step 9 : Answer Year of your degree in 2018/19 * [Yes]
Step 10 : Enter the Title of your thesis * [Research for Social Change]
Step 11 : Please give a brief abstract of your thesis
About your proposed fieldwork visit to China :
Step 12 : Please state where you intend to go * [locations where you will undertake your research]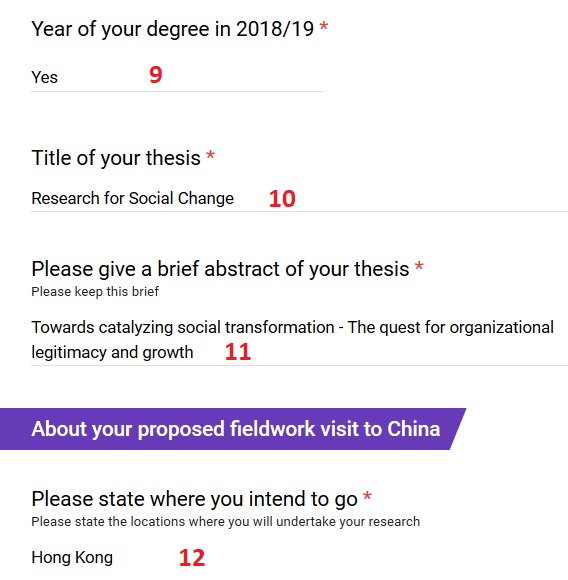 Step 13 : Please give your intended date of departure from the UK *
Step 14 : Please give the date you intend to return to the UK *
Step 15 : Please state how the proposed study will be of benefit to your PhD
Step 16 : Please describe in detail what you intend to do during your fieldwork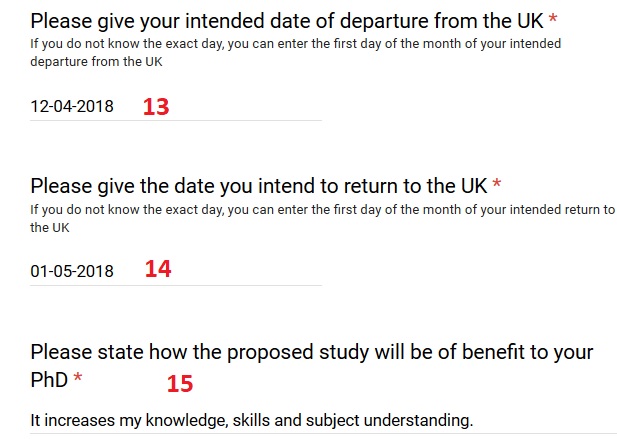 Step 16 : Please give detailed costings for the proposed travel expenses
Step 17 : Accept the Terms & Conditions
Step 18 : Click I'm not a robot and Finally Submit the Application form
A complete scholarships application form will consist of :
1. The scholarships application form.
2. A reference from your supervisor is also required.
Please submit your reference From on or before 24 April 2019. Incomplete or late applications will be deemed invalid.
Scholarship Details

** The Elisabeth Croll Scholarship for fieldwork in china does not fund visits for attending conferences
** It does not fund a student more than once during an MPhil/PhD programme.
** Successful candidates must be transferred to PhD status and had their fieldwork formally approved by the School
** Overseas fieldwork is normally undertaken in the second full-time year. Exceptional request for fieldwork in the third full time year are subject to the approval of the Associate Dean Research.
** Any student accepting the scholarship must be enrolled for the academic year in which he/she applies i.e. full-time, part-time or study leave status and Students on Continuation are not eligible for these awards.
** On completion of the fieldwork, the student must submit a 1000-word report, signed by the supervisor, to the Scholarships Officer within one month of the end of the fieldwork.
Notification of Results
Successful candidates will be notified by e-mail in the month of July. If you have not receive any email then your application was unsuccessful.
Application Last Date
** Applications must be received no later than 16:00 (UK local time) on 24 April 2019.
** Late applications will not be considered.
Email : scholarships [AT] soas.ac.uk
Telephone : +44 (0)20 7074 5094/5091