DTU DARC Fellowship Programme 2020 : Delhi Assembly Research Centre
Organization : Delhi Assembly Research Centre
Fellowship Name : Delhi Assembly Research Centre Fellowship Programme 2020
Applicable State/UTs : All India
Registration Last Date : 18-03-2020 (Date is Extended)
Website : http://darc.dtu.ac.in/
You can now ask your question on this scholarship.
Ask here
(OR) Go to the bottom of this page for comments.
DTU DARC Fellowship Programme
Delhi Assembly Research Centre invites applications for Fellowship Programme for the year 2020

Objective
** DARC aims to establish itself as a world class Research Centre for Legislators, Government and public spirited Citizens and Organizations.
** Meritorious Youth would be involved in crucial phases of Legislation, Committees and overall Governance.
DARC Fellowship Eligibility
a. Age : Between 21 and 35 years of age as on 01.04.2019 (i.e should be born on or after 01.04.1984 and on or before 31.03.1998)
b. Education Qualification :
** Doctorate/Ph.D with one year full time experience. OR
** Post Graduate with minimum 60 % of marks (or equivalent CGPA) with minimum 02 (two) years full time work experience.
(Professionals such as MBBS, LLB etc., with minimum 5 year course of study after 12th Class will be considered as Post Graduates). OR
** Professionals like Chartered Accountants, Architects, Company Secretaries etc,. who are registered with their respective professional bodies shall be eligible for Fellowship if they have minimum of 02 (two) years of post-registration work experience. OR
** Graduate with minimum 60 % of marks (or equivalent CGPA) with minimum 04(four) years full time work experience.
DARC Fellowship Online Registration
Just follow the below steps to apply for the Delhi Assembly Research Centre Fellowship Programme 2020.
Steps :
Step 1 : Applicants have to first complete form of login registration. On successful registration, an email is automatically sent by system to applicant email-id with his/her application number along with the password that they have set during login registration process.
Step 2 : After completion of step 1 for login registration, applicants have to go to step 2 for filling their details in application form using the login details which was sent to applicant email-id after completion of their registration in step 1.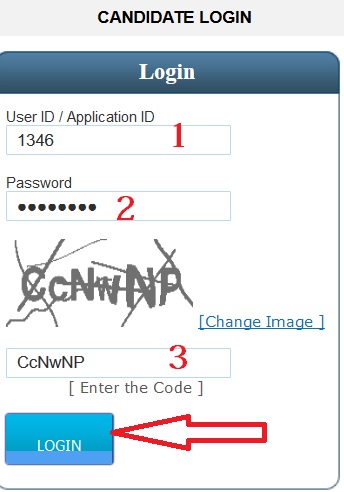 Step 3 : First page of application form are basic details of applicant. Second page of application form require educational and professional details of applicant.
Step 4 : In Education qualification section, applicant have to mention the passing percentage of their respective degree level under "% or CGI" column. If any applicant has CGPI instead of percentage in their degree level, then he/she can select CGPI and enter along with CGPI base.
Step 5 : In drop down list to select country, applicant can simply type the spelling and automatic search will show the matching option for e.g. for country "Norway", select the dropdown and start typing the spelling of "Norway" and automatic search will show the matching option.
Step 6 : In case, applicant institute name is not present in dropdown list then he/she can select "Others" option and mention name of their institute in text box below.
Step 7 : Full Time Paid work experience to be filled separately from Part Time/Voluntary/Other work experience.
Step 8 : Applicant to upload their recent photograph only in "JPG" format and its size should not exceed 30Kb size.
Step 9 : Applicant also have to upload their Resume (maximum 2 pages) in "pdf" format only and its size should not exceed 500Kb.
Step 10 : Applicant are advised to check their details in form preview before final submission of form. For any change or update, click on "UPDATE" button.
Step 11 : Once form is submitted then applicant cannot change their information.
Step 12 : After successful submission of form, applicant can download soft copy of their application form any time after submission of their form by logging via Application form link.
Key Features
** Fellows / Associate Fellows will be assigned to work with the Legislators and Delhi Assembly Secretariat and in close coordination with the Departments of Delhi Government.
** They shall have a clear interest, aptitude and commitment to public service.
** A consolidated sum of Rs.1,00,000 per month to Fellows and Rs.60,000 per month to Associate Fellows will be provided in the form of Stipend.
DARC Fellowship Timelines
| | |
| --- | --- |
| 18-Mar-2020 | Online Application Submission Deadline |
| Will be notified | Announcement of First Shortlist |
| Will be notified | Final Interviews |
| Will be notified | Announcement of Final List of Selected candidates |
| Will be notified | Final date for selected candidates to accept offer |
* Dates given are tentative and subject to change