Candere Scholarship 2019-20
You can ask questions or answer questions about this scholarship.
Please go to the bottom of this page.
Organisation : Candere
Scholarship Name : Candere Scholarship 2019-20
Applicable For : Students
Applicable State : All Over India
Last Date : 30th December 2019
Website : https://www.candere.com/newsletter/subscriber/scholarship
Candere Scholarship
Candere.com invites applications for Scholarship for the year 2019-20. So you have Amazing Writing or drawing skills? And you are seeking scholarship to aid your university education? Show your talent & win a scholarship of $350 from Candere.
Related : All Toilet Matters Go Clean Scholarship Second Edition 2019 : www.scholarships.net.in/34979.html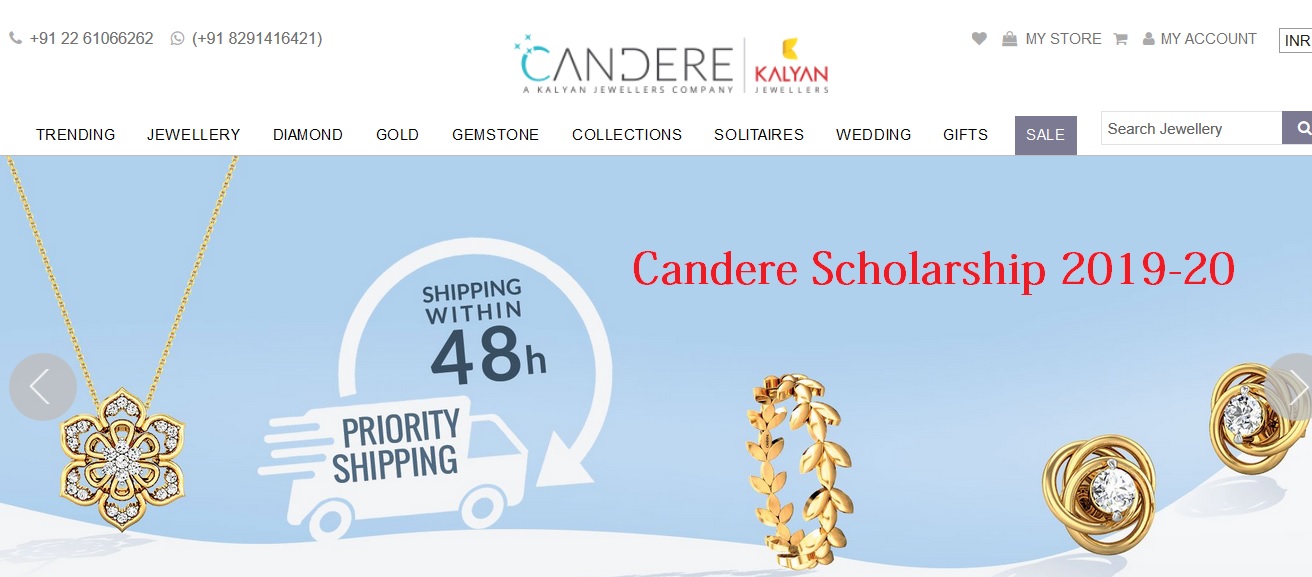 Candere Scholarship Eligibility
** The scholarship is only available to students for the academic year 2019-2020
** All employees or relatives of employees of Candere are disqualified from participating in this competition.
** Candere is offering an academic scholarship to anyone who believes they have what it takes. If you believe that you can draw like Di Caprio or write like Stephen King, this is the competition for you!
How to Enter?
Just follow the below steps to apply for Candere Scholarship 2019-20.
Steps :
Step 1 : Visit our website www.candere.com and familiarize yourself with our products, especially the diamond rings and the diamond engagement rings.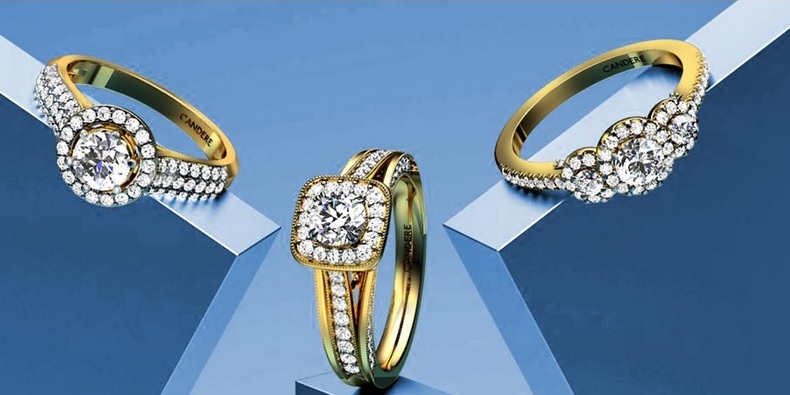 Step 2 : Draw a doodle on "what is the next big thing in fashion" or write a well-informed, inspiration piece on the same topic.
Note : Remember we are looking for a Di Caprio in art and a Stephen king in writers… what do they have in common? Creativity and uniqueness. The piece must be original and one of a kind.
Step 3 : Send your entries to scholarship [AT] candere.com clearly indicating on the subject the title "Scholarship Competition"
Step 4 : You must submit the article or doodle before the 30th of December 2019; anyone who submits an entry after this date will be automatically disqualified
Clearly indicate on your submission the following details.
** Name.
** Age.
** The University which you are currently attending.
** What program or course you are enrolled in.
** The financial need you have.
** Phone number and email address.
** Residency.
** Which year in university you are in.
Note : All works must be original or you risk disqualification.
Scholarship Amount
The scholarship prize money is three hundred and fifty US dollars. The participant must therefore clearly outline what this money will be used for. The scholarship amount is non-transferable to anyone other than the current participant.
About Candere :
Our name Candere means 'to shine' and that is exactly what we intend to do to our clients to make you shine.
We are the first premium jewelry store to make custom made, quality jewelry that is delivered in a timely and efficient manner. We cultivate trust among our clients by having a thirty day return policy, if you don 't like what we have made for you, be rest assured that we will refund your money 100%.
Candere Scholarship Last Date
Last date to submit the application for Candere Scholarship for the year 2019-20 is 30th December 2019