IDEX Fellowship Program July 2020 : idexaccelerator.com
Organisation : IDEX Accelerator
Fellowship Name : IDEX Fellowship 2020 July IDEX Global Fellowship
Applicable For : Young professionals (21 – 35 years old)
Applicable State/UTs : All India
Application Last Date : 03.05.2020
Website : https://www.idexaccelerator.com/idex-app-info
You can ask questions or answer questions about this scholarship.
Please go to the bottom of this page.
IDEX Accelerator Fellowship
Applications for IDEX Fellowship – July 2020 Program
This Fellowship is for young professionals (21 – 35 years old) from across the globe who want to deep dive into the social impact sector and get first hand experience of working in one of India's most popular and vibrant social enterprise destinations, Bangalore.
IDEX Fellowship Eligibility
The following candidates are eligible for the fellowship
** Bachelors or Masters degree holders
** A Minimum of 1 to 3 years of work experience
** Having past experience with leadership responsibilities
** A passion and desire to work in emerging markets and use social enterprise principles to solve global issues
** An ability to quickly adapt and work in resource-constrained environments
** A desire to engage in an intense professional development experience while applying creative solutions to deepen the impact
IDEX Fellowship Apply Online
Just follow the below steps to apply for the IDEX Fellowship 2020.
Steps :
Step 1 : Go to the official website of IDEX Accelerator through the URL provided above.
Step 2 : Read the instructions carefully and click on "Apply Here" button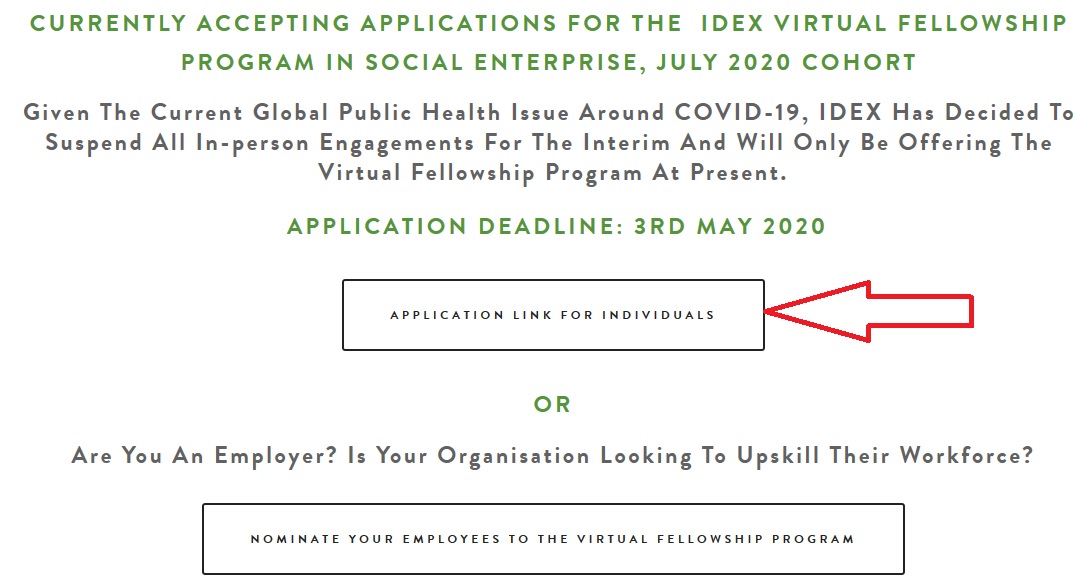 Step 3 : Register as a new user with the required details.
Step 4 : Login again to fill the application form with the relevant details.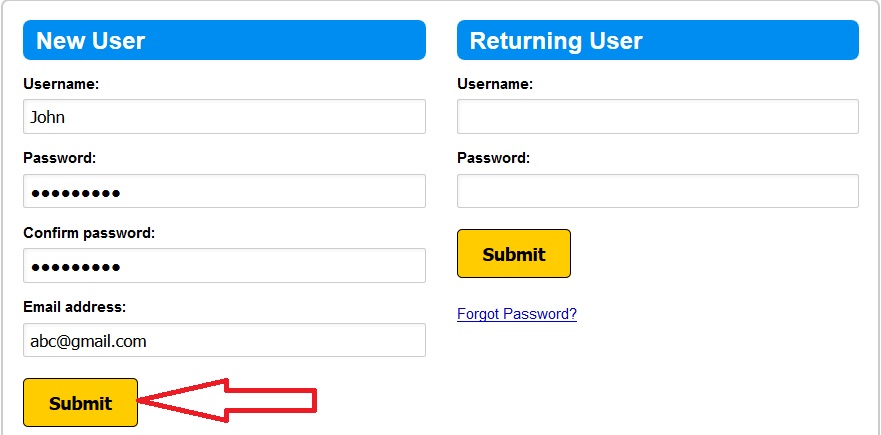 Step 5 : Upload the required documents and Submit the application form.
Application Guide
Step 1 : Design an authentic resume
Let's be honest it's hard to find good, consistent advice these days on how to develop an effective resume. So we asked our Executive Director to give us (and you) her best advice based on her personal experience
Step 2 : Get statement of purpose Inspiration!
We've read thousands (actually 10,354) of cover letters over the past seven years. So we're looking for something fresh! We love when people wow us with something professional, authentic yet unexpected.
Step 3 : Tackle The scholarship Essay Questions
Oftentimes, when applicants are moving through the application they dread the essay portion. However this is the one portion that we LOVE best at IDEX as atolls us so much about who you are!
Step 4 : Develop a Fundraising Game plan
We're always saddened when an applicants had high hopes for joining IDEX are admitted only to decline the opportunity because they were not prepared financially.
It's important to keep in mind that financial need is not one of the considerations IDEX staff and alumni look for in regards to scholarship funding- it's based on pure passion!
Step 5 : Final Touches
Before submitting your application, make sure each attachment (cover letter, resume, essays) are complimentary of each other but not redundant. Think of it as us peeling an onion.
Each document should reveal a different layer about you. We love stories so be sure to consider the reviewer experience when editing.
Documents Required
The candidates need to attach the following documents along with the application
** An authentic updated resume/CV
** A statement of purpose
Fellowship Benefits
The selected fellows will receive the following benefits
** Pre-departure virtual training
** Monthly transportation stipend of USD 125 (approx. INR 8500) for the 6 months of fellowship term (prorated for the first and last months)
** Housing in Bangalore for the first month of the fellowship term
** Monthly capacity building workshops
** Networking opportunities
** An advising program that pairs fellows with local resident mentors and a curated curriculum
** A one-week Orientation in Bangalore, India to begin the fellowship
** Professional development and personal support from a dedicated in-country program manager
** Post-fellowship support
** Internationally recognized professional certification in Social Enterprise
IDEX Fellowship Important Dates
** Applications Open – 4th February, 2020
** Application Deadline – 3rd May, 2020
** Fellowship Start Date – 1st July, 2020
** Fellowship End Date – 18th December, 2020
Note : The Early Bird applicants are eligible for limited full and partial scholarships.