jhcmfellowship.nic.in CMFY Chief Minister Fellowship Yojna 2019 : Jharkhand
Organization : Government Of Jharkhand
Fellowship Name : CMFY Chief Minister Fellowship Yojna 2019
Applicable For : Students Pursuing Professional Courses
Applicable State/UTs : Jharkhand
Application Deadline : 15-Feb-2019.
Website : https://jhcmfellowship.nic.in/home
You can now ask your question on this scholarship.
Ask here
(OR) Go to the bottom of this page for comments.
Jharkhand Chief Minister Fellowship Yojna
Government Of Jharkhand invites applications for CMFY Chief Minister Fellowship Yojna for the year 2019
Related : University of Trans-Disciplinary Health Sciences & Technology TDU TATA Trusts Fellowship 2019 : www.scholarships.net.in/34515.html
CMFY Objective
To attract meritorious and needy students of Jharkhand towards HEIs of national importance and excellence for higher studies in technical, medical, legal, management courses as well devote productive time in quality research and scholarly pursuit, a new scholarship program, Chief Minister Fellowship Yojna(CMFY) is being introduced now.
CMFY Eligibility
** Student must have domicile in Jharkhand
** Parents who are not income tax payee
** Student must not be availing any other scholarship in the current financial year
** Under this CMFY scheme, students pursuing professional courses (B.Tech/B.E/MBBS/ Dental, Integrated MBA, Integrated LLB ) can avail this fellowship on their enrolment in above Top 163 institutions of the nation.
CMFY Registration
Students need to apply online on official portal of Jharkhand Government. CMFY would ensure that financial hardship or poor economic background does not hinder a student's longing for higher education
Just follow the below steps to apply for the Chief Minister Fellowship Yojna 2019.
Steps :
Step 1 : Go to the official website of Chief Minister Fellowship Yojna through the URL provided above.
Step 2 : Then click on the "Registration For Student" link in the home page.


Step 3 : Fill the registration form with the required details and click on "Sign Up" button.
Step 4 : Next OTP has been sent to your registered email id and mobile number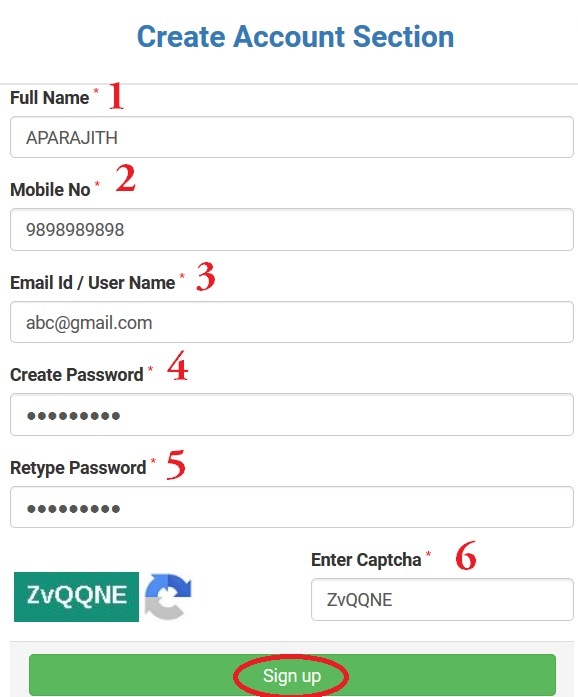 Step 5 : Enter your OTP number for verification.
Step 6 : Fill the remaining details to complete the application.
Scholarship Category
Scholarship scheme is divided into two major categories. Students need to select the relevant category based on their class/course in which they are studying. These categories are detailed below.
Technical/Professional Level Scholarship
This scholarship scheme is for the students studying in top hundred colleges across India such as IITs and IIMs. This scholarship scheme is for the student doing Technical and Professional courses Graduation or Post Graduation Level.
Research Scholarship
This scholarship scheme is for the students studying in universities across Jharkhand. This scholarship scheme is for the students who excelled or stand at apex in PhD entrance exam of Jharkhand State University.
Fellowship Benefits
** Student who stand at apex or get outstanding position in PhD entrance exam of State Universities of Jharkhand including private universities shall be given a fellowship of Rs 15000 per month for a maximum period of 3 years subject to their satisfactory progress at the end of the year.
** In addition to the above two assistance, Students selected to present their Research Work in Top 100 Global universities shall be provided Rs 1 Lakh or required amount for travel abroad once in life.
CMFY Deadline
Applicants can apply for scholarship under CMFY till 15-Feb-2019.
Helpdesk
For support and query, contact us at mail.cponline [AT] gmail.com or highereducationjharkhand [AT] gmail.com