AKDN International Scholarship Programme 2019-20 : Aga Khan Foundation
Organisation : Aga Khan Foundation India
Scholarship Name : International Scholarship Programme 2019-20
Applicable For : Indian Nationals
Application Deadline : 20th March, 2019
Website : https://www.akdn.org/our-agencies/aga-khan-foundation/international-scholarship-programme
You can now ask your question on this scholarship.
Ask here
(OR) Go to the bottom of this page for comments.
AKDN International Scholarship Programme
The 2019-20 International Scholarship Programme application cycle is now open.
Related : Gaurav Foundation Scholarship 2019 : www.scholarships.net.in/33143.html
Scholarships are awarded on a 50% grant – 50% loan basis through a competitive application process once a year in June or July.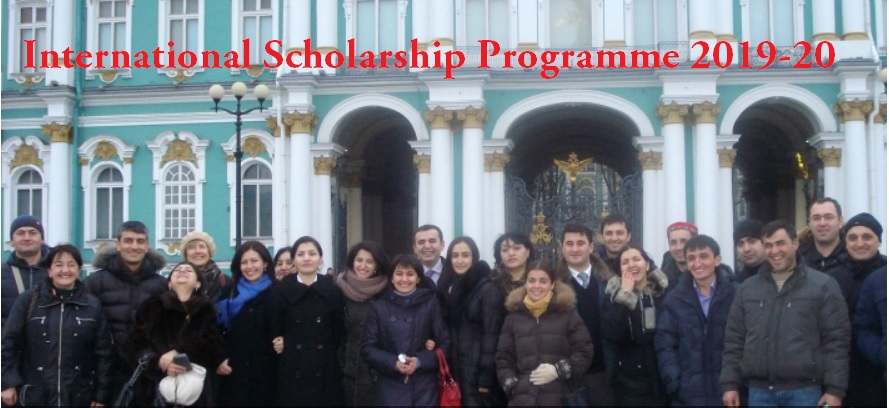 ISP Eligibility
Geographic Scope :
The Foundation accepts applications from nationals of the following countries – Bangladesh, India, Pakistan, Afghanistan, Tajikistan, Kyrgyzstan, Syria, Egypt, Kenya, Tanzania, Uganda, Madagascar and Mozambique.
In France, Portugal, UK, USA and Canada, applications are accepted from those who are originally from one of the above developing countries, are interested in development-related studies and who have no other means of financing their education.
Residency Requirement :
The Foundation only accepts applications of eligible nationals listed above who are residing in one of the countries where there are local Aga Khan Foundation (AKF), Aga Khan Education Services (AKES), or Aga Khan Education Board (AKEB) offices which process applications and interview candidates.
Age Limit :
Preference is given to students under 30 years of age.
ISP Application Procedure
Just follow the below steps to apply for the International Scholarship Programme 2019-20
Steps :
Step 1 : Go to the official website of Aga Khan Foundation India through the URL provided above.
Step 2 : Read the instructions carefully before you are applying.

Step 3 : Application forms can be obtained from the Aga Khan Foundation or Aga Khan Education Board/Service office in the applicant's country of current residence.

Step 4 : Fill the application form with the required fields
Step 5 : Completed applications should be returned to the agency from which the form was obtained. They should not be sent to Geneva.

Note :
For the 2019-20 application cycle, the Foundation will not accept applications from students planning to attend universities in UK, Germany, Sweden, Austria, Denmark, The Netherlands, Italy, Norway and Ireland.
Selection Criteria
The main criteria for selecting award winners are
1) consistently excellent academic records,
2) genuine financial need,
3) admission to a highly reputable university or programme of study and
4) relevance of the field of study to AKDN's focus areas.
Interview & Selection Notification
Applicants should be prepared to be interviewed by local Scholarship Committees about their financial situation, their academic performance, extra-curricular achievements and career plans.
The annual Scholarship Selection Meeting takes place in late June or early July and the Aga Khan Foundation notifies all students of the outcome of their application shortly thereafter.
Application Deadline
The deadline for submission of entire completed applications is 31 March, although in certain countries internal deadlines may be earlier in order to process and review applications.
Country Offices
Internal Deadlines
Aga Khan Foundation (Bangladesh)
Deadline for submitting pre-application forms:
8th March, 2019Deadline for submitting completed applications:
31st March, 2019
Aga Khan Foundation (India)
Deadline for application distribution:
15th March, 2019 (7:00 pm IST)Deadline for submitting completed applications:
20th March, 2019 (5:00 pm IST)
Aga Khan Foundation (Pakistan)
Aga Khan Education Services (Pakistan)
Deadline for submitting pre-application forms:
15th March, 2019 (5.00 pm IST)           Deadline for submitting completed applications:
31st March, 2019 (5:00 pm IST)
Aga Khan Foundation (Portugal)
Deadline for submitting completed applications:
30th March, 2019