MSCE Pune NMMS 2018-19 Result National Means cum Merit Scholarship Exam : mscescholarshipexam.in
Organization : Maharashtra State Council of Examination, Pune
Announcement : Online NMMS 2018-19 Result
Scholarship Name : National Means cum Merit Scholarship Examination
Applicable State : Maharashtra
Correction Last Date : 23.01.2019
Check Result Here : https://nmms.mscescholarshipexam.in//NMMS18Result
You can now ask your question on this scholarship.
Ask here
(OR) Go to the bottom of this page for comments.
MSCE Pune NMMS Result
Maharashtra State Council of Examination, Pune has announced the results of National Means cum Merit Scholarship Examination NMMS 2018-19.
Update : MSCE Pune NTS National Talent Search Examination Final Result 2018-19 : www.scholarships.net.in/36030.html
How to Check the Result?
Just follow the simple steps below to view the result of NMMS 2018-19.
Steps :
Step 1 : Go to the official website of Maharashtra State Council of Examination, Pune through the URL provided above.
Step 2 : Next, Enter your 13 Digit Seat Number and Click Show result button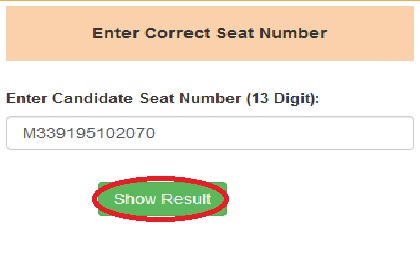 Step 3 : The student result will be displayed as shown below.

School-wise Result
Step 4 : Enter Your 11 Digit School UDISE code and Click Show Result button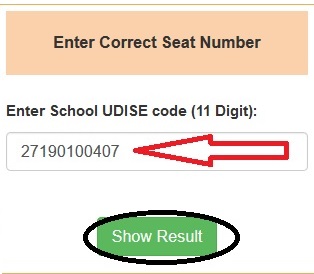 Step 5 : School wise student list will be displayed as follows and click the download button to download your result.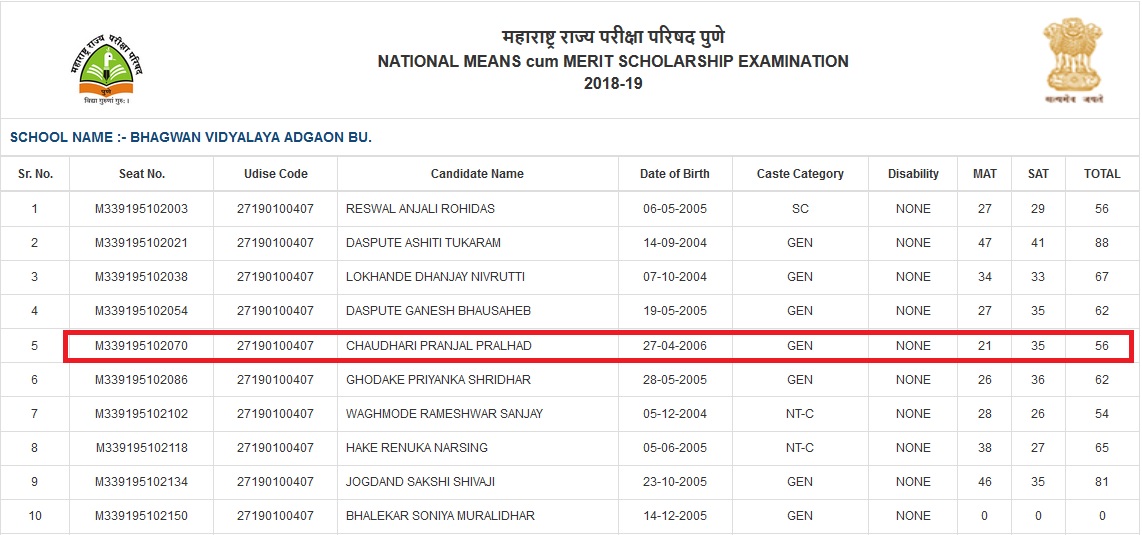 District-wise Caste-wise Selection List
Step 1 : Select your District [Gadchiroli]
Step 2 : Select Your Caste [Gen]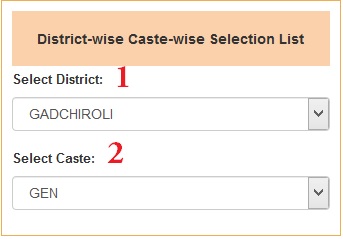 Step 3 : Select list will be displayed. The list contains the following details,
** Seat No.
** Name Of Candidate
** Udise Code
** School Name
** Center Code
** Birth Date
** Gender
** Caste Category
** Disability Status
** MAT Marks
** SAT Marks
** MATHS Marks
** SCIENCE Marks
** Total Marks
** Remarks

NMMS Correction Date
** If there is a student's name in the list, caste, caste, disability and other repairs / objections, then by the school, at the Council's nmms.msce [AT] gmail.com email . Reported to 23/01/2019.
** Amendments made after the prescribed deadline will not be considered. The school principal will be responsible for the loss of the students.
** In view of all the amendments received, the scholarship for scholarship will be announced on the council's website as soon as possible.
Download Answer Key 2018-19 :
https://www.scholarships.net.in/uploads/pdf2019/34328-AK.pdf
Selection Process
1. For the NMMS exam, 11,682 scholarships quota for MHRD has been decided by MHRD, New Delhi.
2. According to the Maharashtra State Elections, students belonging to the respective categories are selected.
3. The related category includes 3% reservation for disabled people.
4. For all the districts independently. 7th and so on. District wise quota has been determined based on the number of students of 8th and number of 12 to 14 years of age.
5. The quotas for each district are as follows.
** Firstly, eligible students of general category will be selected. 40% marks are required for the passing.
** 32% marks are required for remaining 8 cadres as well as for disabled students.
** Those who are accustomed to social reservation (eg: SC / ST / BIS / Bhaj / Imava, etc.) are included in those (8) special category students.
** In the list of special category, the number of students in the general category in that cadre is not taken into consideration.
** A total of 3% reservation is provided for each of the nine cohorts. 1% reservation is given separately for each category of Orthopedic Disable, Hearing Disabled, Visually Disable / Blind.
** When determining reservation for disabled, the number of students available in that category is considered first. If 3% reservation is not met, then the disabled reservation opportunities will be given in the merit list instead of the exact number mentioned in the quality list.
** All classes are given equitable opportunities for osteoporphic, hapless and visually impaired / blind. If the student numbers are not received from all the classes, then the students will be selected from the other categories.
** While only two disabled students have a quota, two categories of students from different categories are selected.
6. If the last two or more students have similar points, the order wise is fixed in the following order.
** Students who have high marks in mat subjects
** Students whose qualities are more in SAT subjects in mathematics
** Students having more marks in science subjects have the same qualities as 1 and 2 above.
** If there is a similar number of maths and science subjects in MAT and SAT, the student is of age.
** The age of the students is the same as the initial adornment of the English name. The idea of students who do not have the last name is finally put to the fore.
7. Education Director, (Secondary and Higher Secondary) Central Building, Pune-1 Scholarships are distributed to students who are selected by them.
NMMS Cut-off Points
Sl. No.
Subject
Question number
Total points
Eligibility qualities
General
SC / ST / VJ / NTB / NTC / NTD / OBC / SBC and Handicapped
1
Intellectual capacity test Mental Ability Test (MAT)
88
177
40% (71 points)
32% (57 points)
2
School Ability Test  Scholastic Aptitude Test (SAT)
89
Note :
** MAT question in question.20 and question no. 62 these questions have been canceled.
** SAT questions in question 70 This question has been canceled.