Maker's Asylum D.I.V.E Scholarship Program 2019 : makersasylum.com
Organisation : Maker's Asylum
Scholarship Name : D.I.V.E Scholarship Program 2019 (Design. Innovate. Venture. Experience)
Application Deadline : 20th February 2019 (Date is Extended)
Website : https://www.makersasylum.com/dive-2019
You can now ask your question on this scholarship.
Ask here
(OR) Go to the bottom of this page for comments.
Maker's Asylum D.I.V.E Scholarship
D.I.V.E is a 1 month long, project-based experiential learning program which Maker's Asylum will be conducting in March 2019 in partnership with XAVIER-EMLYON Business School.
Related : Samsung Star Scholarship 2018-19 : www.scholarships.net.in/33064.html
Objective
The program is focused on bringing together various stakeholders which include entrepreneurs, students and corporate organisations. Participant's will get a unique firsthand experience in the areas of frugal innovation, BOP economics, social innovation, social enterprise and CSR to name a few.

Challenges For D.I.V.E
The challenges are based on the United Nations Sustainable Development Goals aimed at developing Digital pedagogies for Building Peaceful and Sustainable Societies. Participants will work in teams with mentors and peers from the industry, academia, government and the scientific community.
D.I.V.E Online Application
Just follow the below steps to apply for the D.I.V.E Scholarship Program 2019.
Steps :
Step 1 : Go to the official website of Maker's Asylum through provided above.
Step 2 : Read the instructions carefully and Click on the "Apply Now" button at the end of the page.
Step 3 : Pay an application fee of 500/-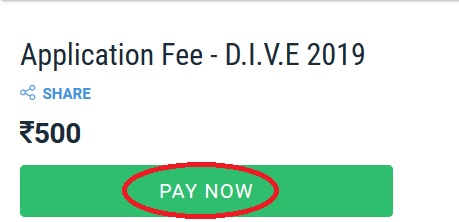 Step 4 : You will receive a transaction receipt with link to the application form over your registered email.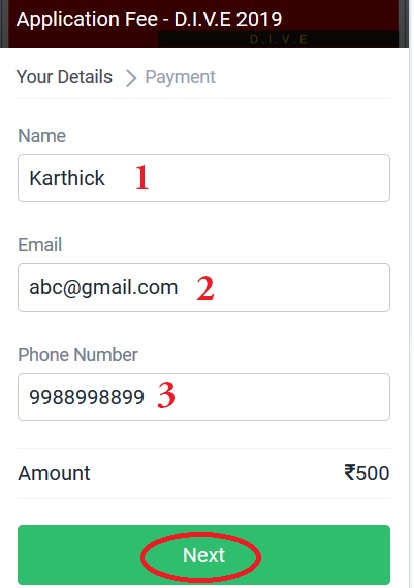 Step 5 : Choose the scholarship bucket (Regular / 50% / 75%) and fill the form along with a one-minute video on YouTube
Step 6 : Submit the application before 10th February 2019
Step 7 : Wait for the acceptance email
Program Structure
** Thinking
** Frugal Innovation and Testing
** Learning by doing
** Prototyping
** Productization
** Market feasibility and Testing
** Presentation / Evaluation
Course Fee
The course fee for the duration of D.I.V.E 2019 Program is 80,000/- INR all inclusive. Participants can avail scholarship of up to 75%
Scholarship Details
1. Regular Application :
Recommended for Professionals
Regular Application – 80,000/- INR
2. 50% Scholarship :
Recommended for students
50% Scholarship – 40, 000/-
3. 75% Scholarship :
Recommended for entrepreneurs, freelancing artists, designers
75% Scholarship – 20,000/- INR
Other Benefits
The participants also get Course certificate recognised by Xavier-Em Lyon Business School in its 6 campuses across the globe.
On successful completion of the program you will get an access to Xavier-Emlyon Business School's infrastructure by means of opportunities to
** Pursue research at Xavier-Emlyon Business School
** Apply for a job/internship
** Apply to courses offered by the Business School
About Us :
Maker's Asylum is a community space focused on fostering innovation through hands on learning. It also provides access to an ecosystem of stakeholders which includes Governments, Businesses, Incubators/Accelerators, Investors and subject matter experts.
The space houses various labs that are co-located in order facilitate prototyping of ideas that are interdisciplinary in nature. Maker's Asylum has also been engaged in working with the differently abled community through its program STEAM Fabrikarium.
Application Deadline
Applications to be submitted before 20th February 2019
Contact Us :
Maker's Asylum
Plot D6 – Rooftop,
Road 20th, MIDC Marol,
Andheri East, Mumbai,
Maharashtra, India – 400090