mahadbtmahait.gov.in Vocational Education Maintenance Allowance 2019-20 : DBT Maharashtra
Organisation : Tribal Development Department DBT Maharashtra
Scholarship Name : Vocational Education Maintenance Allowance 2019-20
Applicable For : Vocational Education Courses ST Students
Applicable State/UTs : Maharashtra
Application Last Date : 29.02.2020 (Date is Extended)
Website : https://mahadbtmahait.gov.in/
You can now ask your question on this scholarship.
Ask here
(OR) Go to the bottom of this page for comments.
DBT Maharashtra Vocational Education Maintenance Allowance
Tribal Development Department Maharashtra invites applications for Vocational Education Maintenance Allowance for the year 2019-20
Related / Similar Scholarship : Maharashtra Vocational Education Fee Reimbursement 2019-20
Maintenance Allowance Eligibility
** Applicable for ST caste only
** Applicant who are enrolled for vocational education courses can apply for this scholarship.
** Parent income limit should be less than 2.5 lakhs.
** If Family Income <= 2,50,000, he will get the scholarship. If income is >2,50,000 then he will get a freeship Renewal Policy
Maintenance Allowance Registration
Just follow the below steps to apply for the Vocational Education Maintenance Allowance 2019-20.
Steps :
Step 1 : Go to the official website of Aaple Sarkar Maharashtra DBT Portal through the URL https://mahadbtmahait.gov.in/home/index
Step 2 : New User click on the "New Applicant Registration" link in the home page.


Step 3 : Next Enter your Aadhaar Number and Choose your Authentication Type then click on Send OTP button for verification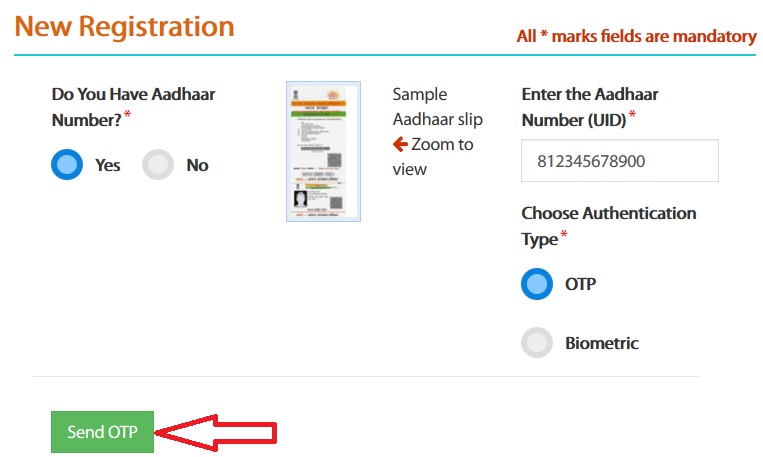 Step 4 : Fill the remaining details to complete your registration. After registration, you have to login with your registered Username and Password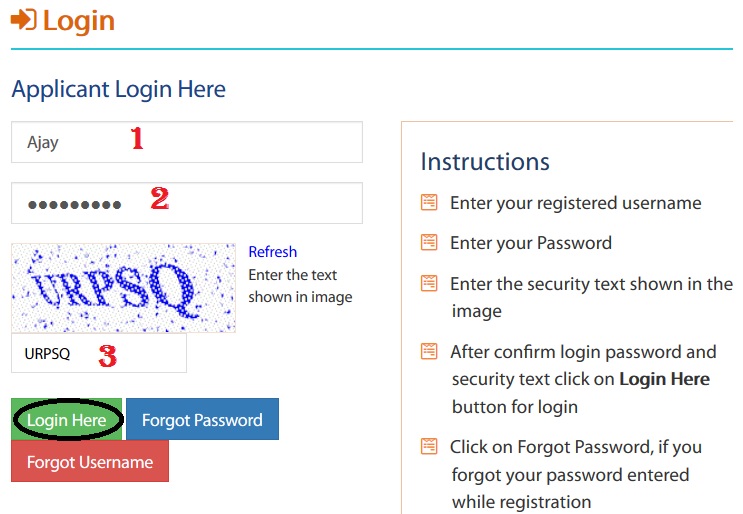 Note :
** Click on Forgot Password, if you forgot your password entered while registration
** Click on Forgot User Name, if you forgot your User Name entered while registration
Step 5 : Select the scheme "Vocational Education Maintenance Allowance" under Tribal Development Department category.
Step 6 : Then fill the required fields to apply for the scholarship. Applicant must check that all details provided by him/her are correct before final submission, as there will be no provision to edit details thereafter.
Note :
The benefit disbursement to student has been started. student please login to their profile and check the status of their application. If the benefit is disbursed by DDO of the department the redeem button will be enable .Please click on redeem button to disburse the benefit to your Aadhaar linked bank account.
Forgot User Name/Password?
If User Forgot User Name / password then Click on Forgot User Name / Password section on the Home DBT page. Then the User has to select Authentication type Mobile number or Email id.
Step 1 : Enter registered mobile number or email and correct captcha code and click on submit button to get the OTP
Step 2 : The User will receive an OTP on registered mobile or email on after successful verification of entered details.
Step 3 : Enter the system generated OTP which has been send to registered mobile number or email. System validates the OTP, which has been send to registered mobile number or email.
Step 4 : Enter the New Password & Confirm Password and click on change Password.
Documents Required
1. Caste Certificate
2. Income Certificate
3. Previous year's mark sheet
4. Caste validity certificate
5. Declaration of Rector/Superintendent of the college
Renewal Policy
** The student have to pass the previous year examination
** If student fails in any year then he is not paid the scholarship for that particular year
Benefits
Maintenance allowance is categorized by course duration[Hostellers/Day Scholors/Annum
** 4-5 Year Courses Rs 7,000/10,000 / Annum.2-3 Year Course Rs 5000/7000 / Annum
** 2 years or less Rs 5000/5000 / Annum
DBT Scholarship Last Date
** Application Acceptance A.Y 2019-20 for Merit Schemes is from 1st August 2019 till 15th December 2019.
** Application Acceptance other than Merit Schemes for A.Y 2019-20 is from 1st August 2019 till 15th December 2019.
Helpline
In case of any queries regarding the scholarship please call to 022-49150800.