BSE Odisha PMST Result Pathani Samanta Mathematics Scholarship Test 2018 : bseodisha.ac.in
Organisation : Odisha Board of Secondary Education BSE Odisha
Scholarship Name : Pathani Samanta Mathematics Scholarship Test 2018
Announcement : Results of Pathani Samanta Mathematics Scholarship Test 2018
Applicable State : Odisha
Check Result : http://results.indiaresults.com/or/bse-orissa/result-of-pmst-2018-orrisa/query.htm
You can now ask your question on this scholarship.
Ask here
(OR) Go to the bottom of this page for comments.
BSE Odisha PMST Result
The result of Pathani Samanta Mathematics Scholarship Test PMST 2018 has been announced.
Related : Sankshema Scholarship Selected Students 2019 : www.scholarships.net.in/33801.html
How To Check PMST Results?
To view the result of PMST 2018, kindly follow the steps mentioned below
Steps :
Step 1 : Go to the official website of BSE Odisha through the URL http://www.bseodisha.ac.in/
Step 2 : Next click on the "Pathani Samanta Mathematics Scholarship Test, 2018" link in the home page.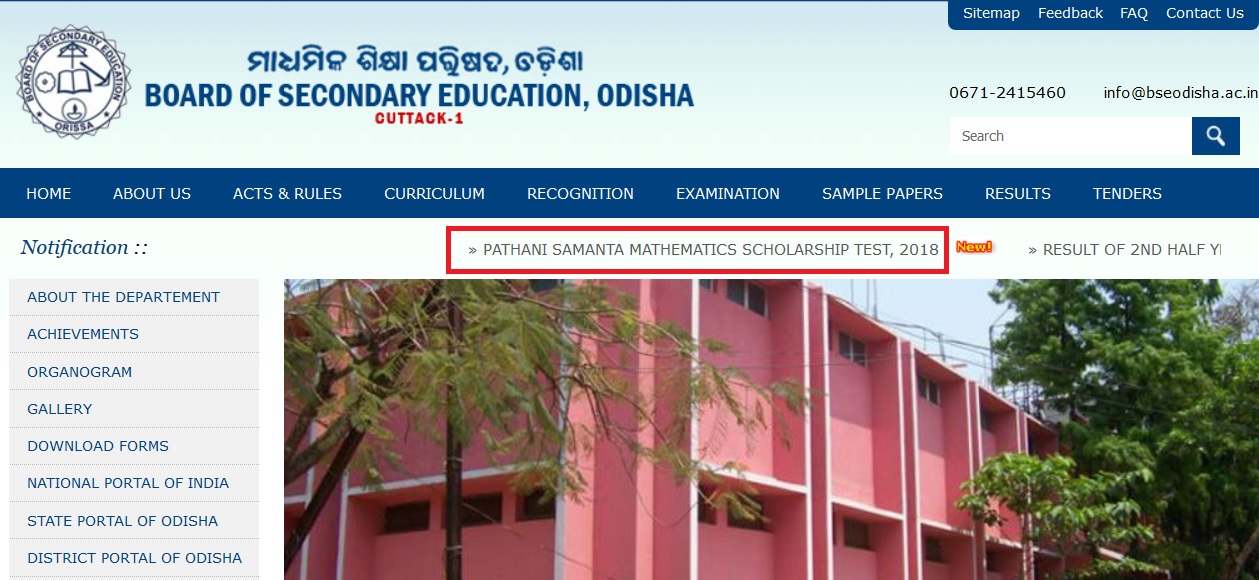 Step 3 : It will redirect to the results page.
Step 4 : Then Enter your Roll Number (or) Enter your Name
Step 5 : Click on the 'Find Results' button. Download and take a print of the result for future reference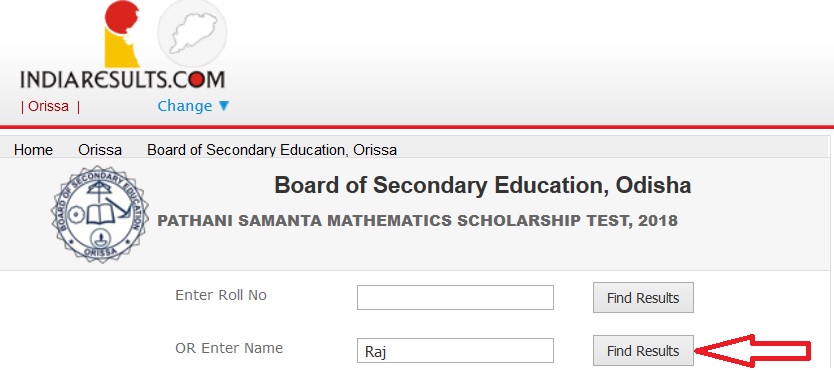 Step 6 : The result will be displayed as shown below. Click on the "Get" button to view the complete result details.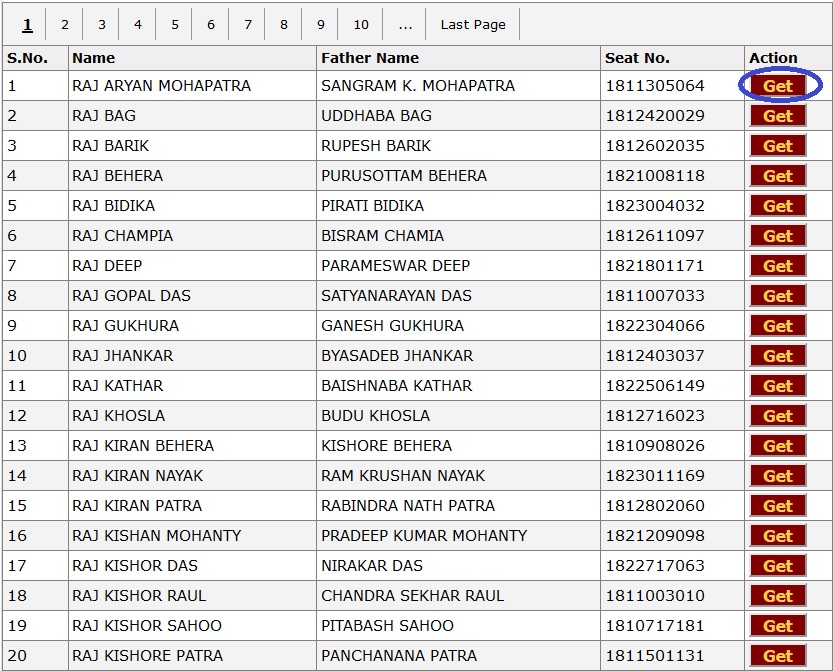 Disclaimer :
Though we have taken utmost care in publication of the Results / Information at IndiaResults.com. We are not responsible for any inadvertent error that may have crept in the data / results being published on the Internet.
This is being published on the net just for immediate information to the examinees. Board/University Original Certificate should only be treated authentic & final in this regard.
Selection & Distribution
Stage – I :
| | | | |
| --- | --- | --- | --- |
| No. of Scholarships | Participants | Amounts | Conditions |
| 4000* | Students of Class – VI | ₹ 200/- Per Month for 07 Years (from Class – VI up to XIIth Standard) | Continuance of the Scholarship in the Subsequent (Following) Years depends on securing 60% Scores in Aggregate in the Final Examination in the Previous Year. |
*4000 Scholarships @ Rs. 200/- for the Students of Class – VI of Government and Government-Aided Schools of 314 Blocks and 103 Urban Local Blocks of the State.
PMST Objective
To identify Meritorious Students from amongst the Government Schools and the Government-Aided Schools in Odisha State for nurturing their Talents in Mathematics.
Three Components of the Pathani Samanta Mathematics Scholarship Test Scheme
** Identification of the Students through Conduct of the Talent Search Examination.
** Promotion of the Selected Students through Provision of the Scholarship and Guidance.
** Up-gradation of the Skills of our School Teachers in Mathematics in Odisha State.
Test Pattern
** Test will be conducted through Objective Type Questions only.
** There will be 60 objective multiple choice questions carrying total of 150 marks.
** Test will be administered in OMR answer sheet. Each question will have four options and candidates have to darken the correct option in blue/ black ball point pen.
About BSE Odisha :
The Board of Secondary Education, Odisha is a Body Corporate constituted under the Odisha Secondary Education Act, 1953. It regulates, controls and developes Secondary Education in the State of Odisha. It Provides varied courses in order to equip students for different occupations, to prepare them for University education and to equip them for various cultural purposes.