Narotam Sekhsaria Foundation 2020 Post Graduate Scholarship : pg.nsfoundation.co.in
You can ask questions or answer questions about this scholarship.
Please go to the bottom of this page.
Organization : Narotam Sekhsaria Foundation
Scholarship Name : PG Post Graduate Scholarship 2020
Applicable For : Indian nationals residing in India
Application Last Date : March 15, 2020
Website : https://pg.nsfoundation.co.in/?gclid=EAIaIQobChMIxaLcorX95wIVQgwrCh3zRg-8EAAYASAAEgJtOPD_BwE
NS Foundation PG Scholarship
The Narotam Sekhsaria Foundation, under its postgraduate scholarship Programme, offers Indian students with consistently high academic record an interest-free loan scholarship for post-graduation.
Related / Similar Post :
IIMB N.S.Ramaswamy Pre-Doctoral Fellowship 2020-21
The PG scholarship amount, extending up to a maximum of Rs. 20 lakhs, is awarded on the basis of the Foundation's assessment of prospective candidates.
Eligibility
The Foundation will award its PG scholarship to students who fulfill the following criteria
** Indian nationals residing in India.
** Students below 30 years of age.
** Graduates of a recognised university (students in the final year of a degree course and those awaiting their results are also eligible to apply).
** Applicants with Double masters and PhD aspirants can also apply for the PG scholarship.
** Students having sought admission for a postgraduate degree programme at any prestigious university for the fall intake(Those who are awaiting a decision from a university are also eligible to apply. However, the award of the scholarship is subject to them securing admission).
Application Process
All applications for the Narotam Sekhsaria's scholarships for post-graduation are invited by the Foundation in the month of January for every academic year.
Just follow the below steps to apply for the PG Scholarship 2020,
Steps :
Step 1 : The mode of application for the Foundation's postgraduate scholarships is online. The candidate is required to complete the registration online at official website provided above.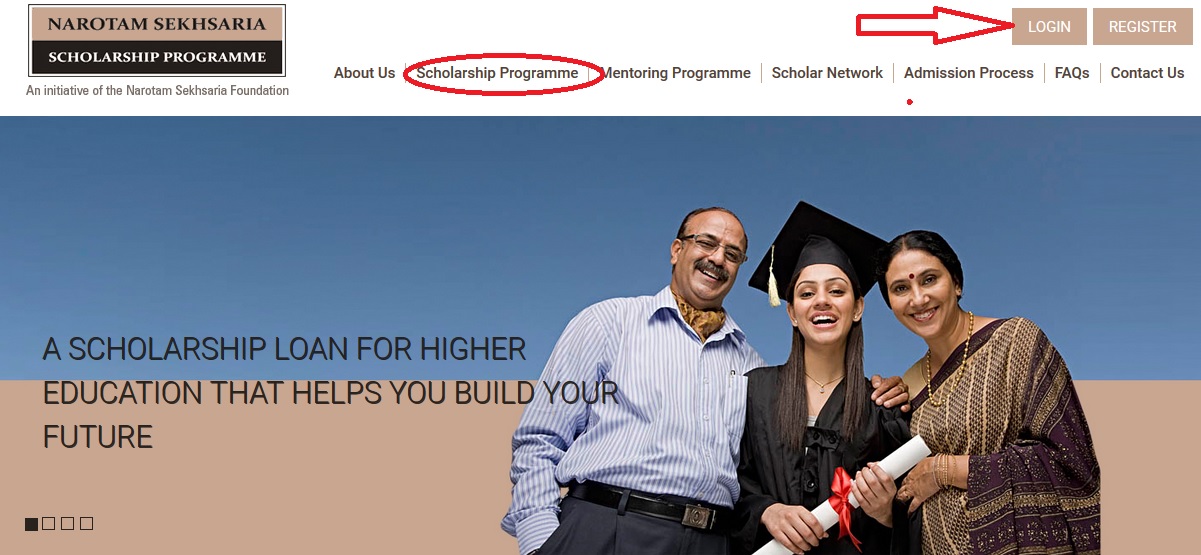 Step 2 : Upon registration for the Foundation's PG Scholarship, the login credentials will be sent to the registered email ID.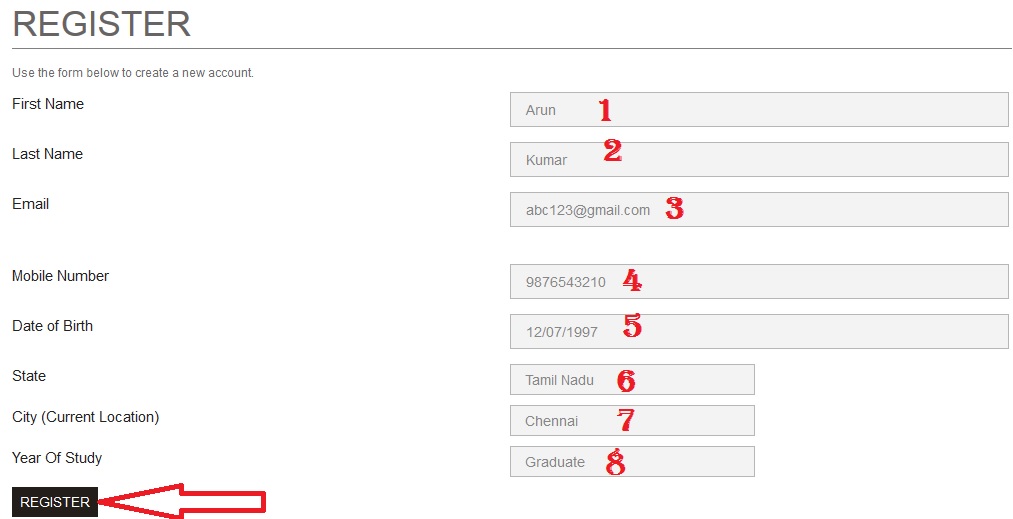 Once the registration is complete, an application fee of Rs. 500/- is payable either online through Net Banking or offline by sending a Demand Draft issued in favour of the Narotam Sekhsaria Foundation.
Step 3 : On receiving the application fee, the candidate will be able to access the form online by logging in with the provided login credentials. Completed application forms should be submitted before the closing date.
Step 4 : Only candidates shortlisted for the next round of the selection process are contacted by the Foundation. They are required to produce duly certified supporting documents.
Step 5 : The next round of the selection process is the interview round, for which candidates are required to come down to the Foundation's office.
Documents Required
** Mark sheets of Std. Xth, XIIth, and all years of the undergraduate programme and degree certificates.
** Score cards of any qualifying examination taken (Eg. GRE, GMAT,CAT, GATE etc).
** Copy of the admission letter(s) from the university, if obtained.
** Reference letters (in a sealed envelope).
** Statement of the course fee and any other financial document (this would include any other letter indicating the receipt of a scholarship, other source of funding, fee waiver etc).
** Attested copy of the passport.
** One passport size photograph.
** Latest Income Tax Returns of parents.
Disbursement & Repayment Of Scholarship
On receiving a copy of the visa, the scholarship for post-graduation amount will be disbursed. Repayments will commence one year after the completion of the course as per the following schedule
** 1st year after course completion – Nil
** 2nd year after course completion – 30% of the scholarship amount
** 3rd year after course completion – 35% of the scholarship amount
** 4th year after course completion – 35% of the scholarship amount
Application Last Date
Incomplete applications will NOT be considered and the form must be submitted by March 15, 2020.
FAQs
1. Can an applicant register with different email ids?
No, it is preferable to register with a single email id to allow us to interact better. Each registration costs Rs. 500, single registration is preferred.
2. Can the form be downloaded and sent by post?
No. The application form should be completed online only. Once you have submitted the form, a PDF copy can be downloaded for your perusal.
3. How are the candidates informed?
Only shortlisted candidates are intimated about their selection. Due to high volume of application we regret our inability to respond individually to the candidates who have not been shortlisted. We do send out regret emails but due to the volume they may go into your spam inbox.
4. Does NSF accepts applications by email or post?
Applications will not be accepted via email or post. Only online applications will be accepted.
5. In case of any query, where can the same be addressed?
The Foundation can be contacted via Email – pgscholarship [AT] nsfoundation.co.in Tele: +91-22-61326213/23/08/21. No staff will attend to queries in person.