Eklavya Educations All India Engineering Scholarship Test 2019 : eklavyascholarship.com
You can now ask your doubts / questions.
Please go to the the bottom of this page for comments section.
Organisation : Eklavya Scholarship (Eklavya Educations (p) Ltd)
Scholarship : All India Engineering Scholarship Test 2019
Applicable For : 10th/12th Students
Last Date : 25th March 2019 (Date is Extended)
Exam Date : 31st March 2019
Website : http://www.eklavyascholarship.com/index.php
Eklavya Educations Engineering Scholarship Test
Eklavya Educations invites applications for All India Engineering Scholarship Test for the year 2019
Related : Vishwa APJ Abdul Kalam Scholarship Test For GATE 2020 : www.scholarships.net.in/33135.html
Eligibility
Students who has completed 10th, +2 as well as those are appearing in Matric can appear in this Scholarship Test 2019.

How To Apply?
Application can be submitted on prescribed application form only. Those students who have purchase application form from the market should field the form correctly and send it to our Administrative office along with examination fee Rs. 300/- (Two Hundred) only.
Offline Application Form
An Applicant can download the application form from our website www.eklavyascholarship.com and should fill it correctly and neatly and send it to our said office address along with examination fee 300/- (three Hundred) only as a DEMAND DRAFT (DD)/INDIAN POSTAL ORDER (IPO) drawn in favor of EKLAVYA EDUCATIONS (P)., payable at Patna.
Download Form Here :
http://www.eklavyascholarship.com/frm_dnld.php
Send Application To :
(Administrative Office )
Eklavya Educations (p) Ltd.
2nd Floor, Deo Bhawan
Near Medicana Shop,
Kankarbag Coloney More
Lohiya Nagar, Patna-20
Online Application Submission
Step-1: Applicant can fill the application form from the official website provided above.
Step-2: Fill in all the relevant information online and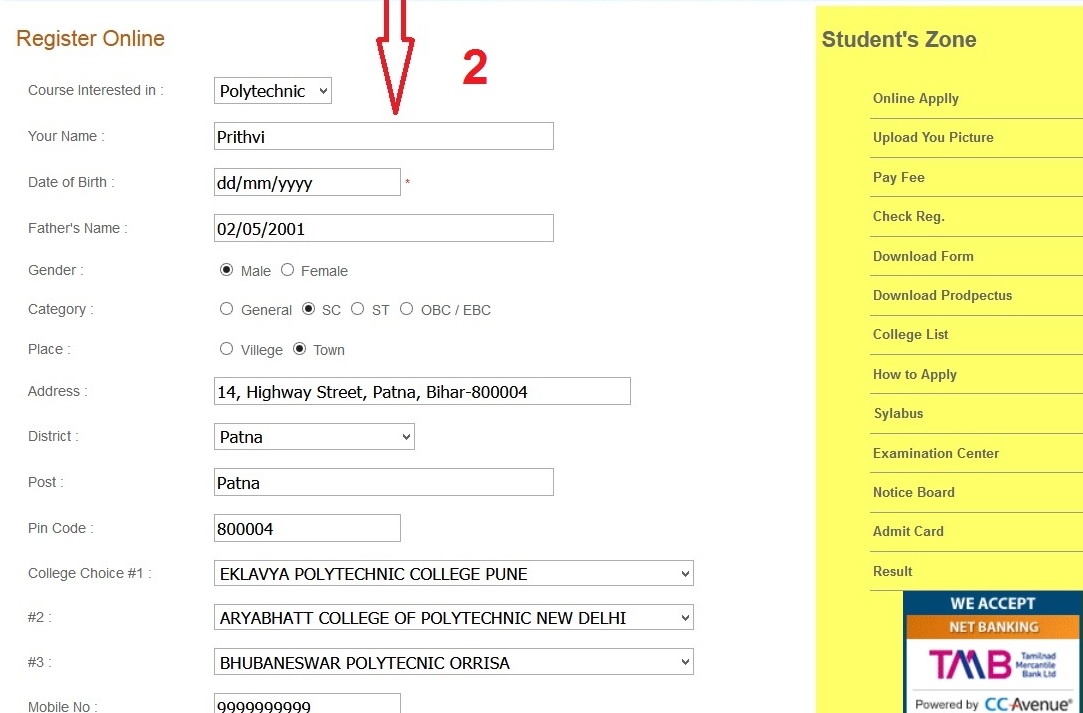 Step-3 : Pay the examination fee (Rs.300) Online by Any Bank Debit Card, Credit Card, Mobile Banking, Net Banking etc.

Step-4 : Finally You will get and ID Number. Just Save your ID Number for future reference.
Examination Fee
1. Examination fee can be made through a Demand Draft (DD) of Rs. 300/- drawn in favor of EKLAVYA EDUCATIONS (P) LTD. Payable at Patna. Or,
2. Examination fee can also be made through an Indian Postal Order (IPO) of Rs. 300/- drawn in favor of EKLAVYA EDUCATIONS (P)., payable at Patna.
Syllabus
Mathematics :
1. Square Root and Cube Root
2. Indices and Surds
3. Linear and Quadratic Equation
4. LCM and HCF
5. Logarithms
6. Number System
7. Profit and Loss
8. Simple and Compound Interest
9. Set Theory and Mapping
10. Triangles
11. Trigonometric Functions and Identities
12. Height and Distance
13. Circle
14. Areas and Perimeter of Plane Figures
15. Cube, Cuboid and Cylinder
16. Sphere
Physics :
1. Measurement and Unit
2. Motion
3. Force
4. Simple Pendulam, Wave Motion and Sound
5. Reflection of Light of Spherical Mirrors
6. Refraction of Light
7. Ohm's Law, Specific Resistance
8. Electric Current
9. Magnetic Effect of Current
10. Electromagnetic Induction
Chemistry :
1. Atomic Structure
2. Radio Activity and Nuclear Energy.
3. Valency and Chemical Bonding
4. Chemical Reactions
5. Chemical Calculations
6. Gaseous Law
7. Electrochemistry
8. Acid Bases & Salts
9. Solution
10. Periodic Classification and Properties of Element
11. Metals, Non-Metals and Metallurgy
12. Carbon & Organic Chemistry
13. Industrial Chemistry Fuel
Admit Card
Admit card will be sent by post the candidates one week before of Examination, you can also take print out from our website three days before the date of examination.
Enter your Register Number/Form Number/Draft Number to download your Admit Card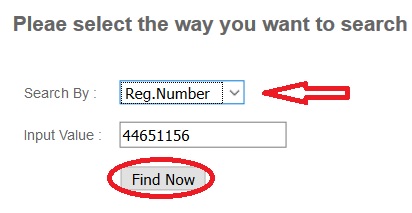 Examination Centers
1. Patna
2. Bihar Shariff
3. Lacknow
4. Ranchi
5. Jamshedpur
6. Bokaro
7. Deoghgar
8. Muzaffarpur
9. Gaya
10. Katihar
11. Bhagalpur
12. Asansol
13. Kolkata
14. Siliguri
Important Dates
Last Date of Form Submission : 25th March 2019
Date of Examination : 31st March 2019
Contact/Helpdesk
Eklavya Help Line Numbers 930 800 3400/ 933 477 7046