Tata Trusts Professional Enhancement Grant/Travel Scholarship 2019 : tatatrusts.goodera.com
You can now ask your doubts / questions.
Please go to the the bottom of this page for comments section.
Organisation : Tata Trusts, Goodera
Scholarship Name : Professional Enhancement Grant/Travel Scholarship 2019
Applicable For : Professionals, Students or Employed People
Applicable State : All Over India
Last Date : 31/03/2019
Website : https://tatatrusts.goodera.com/#/grant/application/645/open-task/9337/org/617/details
Tata Trusts Professional Enhancement Grant
Tata Trusts inviting applications for Professional Enhancement Grant 2019
Related / Similar Post :
Tata Trusts Means Grant For School 2019-20
Tata Trusts is providing financial assistance through their Individual Grants Programme under which a partial travel scholarship is given to professionals and other employed people to enhance their professional or work-related skills through relevant training programmes, workshops or observerships (for those in the field of medicine) — domestic and overseas (except attending / presenting a paper in conferences).
Who Can Apply?
The scheme is open to resident Indians only who are professionals, students or employed people who will be travelling related to skill enhancement or social benefit.
How to Apply?
Just follow the below steps to apply for the Professional Enhancement Grant 2018-19.
Steps :
Step 1 : Go to the official website provided above.
Step 2 : Then read the instructions carefully in the home page before applying.
Step 3 : Next Please select Individual if you are applying for personal grant and Enter the personal email address to register and log in.
Step 4 : Click on 'Apply Now' to start the application for the grant.

Step 5 : Enter your password for Sign In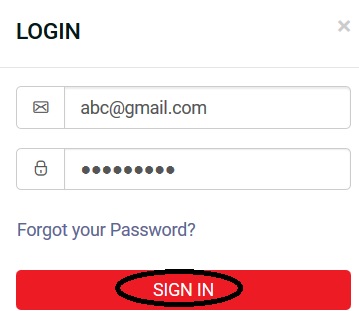 Step 6 : Fill in all required details and upload all supporting documents.
Step 7 : Finally, submit the application.
Instructions
** Application should be received at least two months prior to the date of Travel
** The Application must be accompanied by all mandatory documents as specified in the form.
** Incomplete forms will be rejected and no correspondence will be entertained in this regard.
** Submitting an application form to the Trusts' Office does not guarantee a Grant from the Trusts. The decision of the Trustees would be final and no communication in this regards will be entertained.
** Application forms with manipulated / false information shall be treated as void and legal action will be taken as deemed necessary.
** Trust office reserves the rights to verify information provided by the student / applicant.
** If required the Trust may communicate with the student / applicant through email / SMS/ phone calls / personal visit, whichever necessary.
** The Trusts does not have any intermediaries / agents. Applicants are advised to beware of individuals who claim to represent the Trusts and demand a share from the grant, if sanctioned.
In case any such demands are made, applicants are requested to kindly bring the matter to the notice of Trust Office immediately.
Last Date
Last date for application submission is Mar 31, 2019
Helpdesk
For any query applicant may contact the Trust office on below mentioned number or for personal inquiry, can visit the Trust office between Monday to Friday (except bank holidays and weekends).
Timing – 2:30 p.m. to 4:00 p.m.
Contact No – 66658282