Talent of India General Knowledge Scholarship 2019 : talentofindia.in
Organisation : Talent of India, Best Talent Management Service.
Scholarship Name : Talent of India General Knowledge Scholarship 2019.
Applicable For : Students of class 5 to 12
Last Date : 20 Jan 2019
Website : http://www.talentofindia.in/index.html
You can now ask your question on this scholarship.
Ask here
(OR) Go to the bottom of this page for comments.
Talent of India General Knowledge Scholarship
Talent of India Scholarship 2019 invites applications from students of class 5 to 12. It is a single level exam which will be judged at four-different levels namely, within the school, city level, zonal level and national level.
Related : Aakash ACST Admission Cum Scholarship Test For JEE Main & Advanced Coaching 2019 : www.scholarships.net.in/32729.html
The Talent of India is being organised by the Best Talent Management Service.

Who Can Apply?
Students of class 5 to 12 are eligible to apply for the Talent of India Scholarship 2019.
How Can You Apply?
Just follow the below steps to apply for the Talent of India Scholarship 2019.
Steps :
Step 1 : Go to the official website of Talent of India through the URL provided above.
Step 2 : Then click on the "Student Registration" link in the home page

Step 3 : Fill the Registration Form with the following details and upload your photograph
** Select Your School Name
** Select Your class
** Enter Your First Name
** Enter Your Last Name
** Enter Your Father Name
** Enter Your Address
** Select Your State
** Select Your City
** Enter Your Pincode
** Enter Your Date of Birth
** Select Your Gender
** Enter Your Mobile
** Enter Your Email
** Enter Your Password
** Enter Your Aadhaar Number
Step 4 : Next tick the check box to "I agree to pay Rs.300 towards my registration. Fees once paid is Non-Refundable"
Step 5 : Finally click on "Sign Up" button
Note :
In case, if a school is not registered, it may send a request for prospectus by sending an email at contact [AT] talentofindia.in.
Login
If you Have an account? click on the Login in the registration page and fill the following details for Login,
Step 1 : Enter your Mobile number [9876543210]
Step 2 : Enter your Password
Step 3 : Click on Login button to sign in to your account.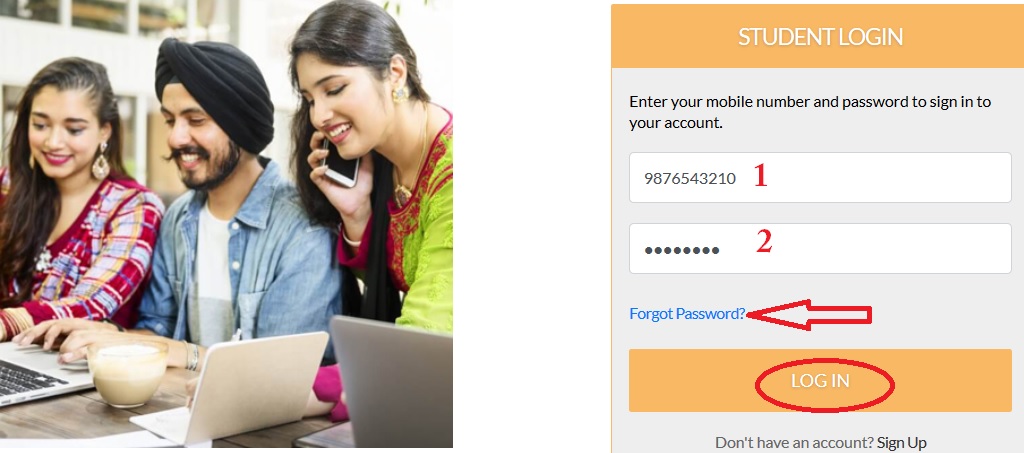 Forgot Password?
If you don't remember your password the enter your mobile number and press recover button to recover your account.
Important Dates
Last date to apply : 20 Jan 2019
Exam date : Coming Soon
Benefits
1. All India Rank Reward – 5 Lakh
2. Top 5 Student Reward – 1 Lakh
3. Top 10 Student Reward – 51K
4. Top 20 Student Reward – 25K
5. Top 50 Student Reward – 11K
6. Special scholarship for selective students for higher education – Top 1,000 Students Reward With Medal
Special Activities
1. Exams :
25% – By taking this exam, students can nurture their talents and strive for improvement…
2. Studies :
45% – Find compatible studies that you stand a chance to win…
3. Scholarship :
75% – Talent of India helps young professionals apply to jobs at top companies…
About Us :
Vision of Talent of India is to encourage student's participation in national/international competitions/ programmes/events. Our mission is to identify and nurture future scientists, technologists, IT and other professional talent at school level.
Talent of India is an Educational Organization popularizing academic competition and assisting development of competitive spirit among school children. The students who wish to participate in the exams can register via website.
Helpdesk
For any queries, feel free to email us at contact [AT] talentofindia.in