Career Launcher CAT Scholarship Test/MBA Talent Hunt 2019 : careerlauncher.com
Want to comment on this post?

Go to bottom of this page.
Organisation : Career Launcher
Scholarship Name : CAT Scholarship Test/MBA Talent Hunt 2019
Applicable For : Graduates Students
Scholarship Test Date : January 20, 2019
Website : https://www.careerlauncher.com/mba-talent-hunt/
Career Launcher CAT Scholarship Test
Crack CAT 2019 with 100% Scholarship India's Biggest-Ever CAT Scholarship Test. Pass a test to justify your potential and secure 100% scholarship for CL CAT programs to guarantee your CAT 2019 success.
Related : Career Launcher IAS Talent Hunt 2019 : www.scholarships.net.in/35452.html
Eligibility Criteria
All pre-final and final year students along with graduates who have less than five years of experience are eligible to take the test.

How to Register?
Just follow the below steps to apply for the CAT Scholarship Test 2019.
Steps :
Step 1 : Go to the official website of Career Launcher provided above.
Step 2 : Then fill the registration form in the home page with the required details.
Step 3 : Finally click on the "Register Now" button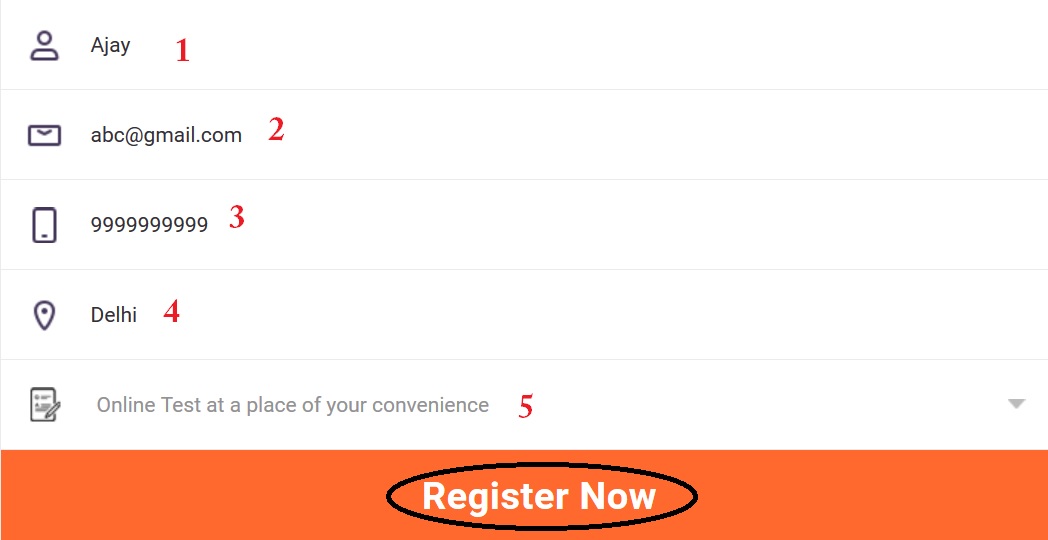 Test Pattern
The test modeled on CAT'17 will feature a total of 46 questions divided into four sections, as tabulated below. The total duration of the test will be 1 hour.
| | |
| --- | --- |
| Section | Questions |
| Verbal Ability and Reading Comprehension (VARC) | 12 |
| Quantitative Ability (QA) | 12 |
| Data Interpretation & Logical Analysis (DILR) | 12 |
| General Knowledge (GK) | 10 |
| Total | 46 |
Participate & Win
Is MBA your dream? Invest Rs.100 and win a chance to get 100% Scholarship on CL programs by securing top scores. To make the pot sweeter, every participant gets a guaranteed scholarship worth Rs.3,500. Take your first step today and watch your career go up all the way!
Winners | Scholarship Amount
** Top 100 – 100% Scholarship
** Top 300 – 75% Scholarship
** Top 500 – 50% Scholarship
Features
Securing 100% Scholarship For Cl Programs Is Perfect For You
Mentored By The Best of Best :
At CL, lights don't guide you home, our CL Gurus do. Get mentored and guided under the umbrella of our brilliant CL MBA Gurus like Gautam Puri, R.Shiva Kumar, Gejo Sreenivasan, Arks, Gautam Bawa, and so many more. Witness the journey of your MBA dreams come to life right before your eyes.
Mark Your Stand :
The competition is placed on a national pedestal, an invitation to every MBA aspirant across the entire country with CAT preparation as their first step. With over 1,00,000+ participants competing for a place, are you ready to mark your stand and be a force to reckon with?
MBA Profilizer :
Discover the mechanisms of top B-schools like the IIMs and the score range to be eligible for getting shortlisted. We take innovative initiatives to help understand the complex insights of B-school selection and break it into simplicity based on strategy to help you get into top B-schools.
Great Savings :
Competitions mean some win; some lose?? but do not fret, CL appreciates your effort and sincerity. Make it to the top 1,000 or not, your investment of Rs.100 is bound to return for a scholarship amount of worth Rs.3,500. Money is precious, money is wealth, money is power, save your money.