India Foundation Kautilya Fellows Program 2019 : indiafoundation.in
You can ask questions or answer questions about this scholarship.
Please go to the bottom of this page.
Organisation : India Foundation
Fellowship Name : Kautilya Fellows Program 2019
Applicable State : All Over India
Fellowship Period : February 18-28, 2019
Website : http://indiafoundation.in/kautilya-fellows-program/
India Foundation Kautilya Fellows Program
India Foundation in association with the Ministry of External Affairs hosted the 1st edition of the Foreign Policy Workshop in January 2018. Building on its success, the Foundation is hosting the 2nd edition of the workshop called the Kautilya Fellows Program.
Objective
It aims to provide scholars from around the world an opportunity to study India's age old tradition of building cooperative relationships with other countries and understand India's growing leadership role in the world.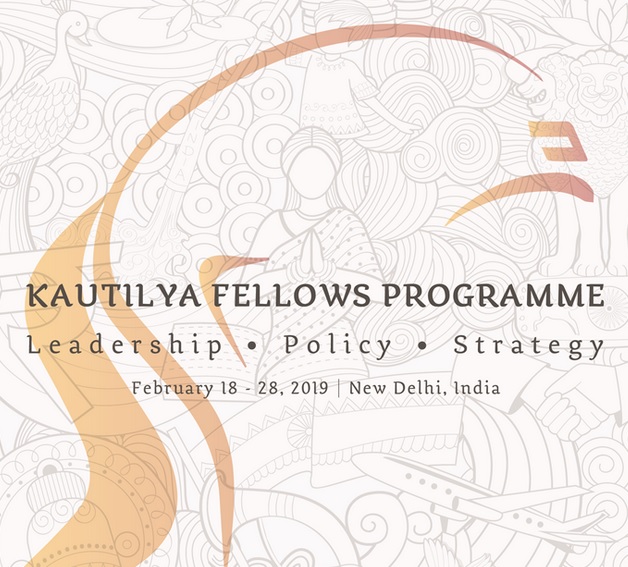 In this edition, the program will also include a component on India's Public Policy wherein participants will be introduced to our public institutions and their role in enabling democratic governance.
How to Register?
Just follow the below steps to register for the Kautilya Fellows Program 2019.
Steps :
Step 1 : Visit the official website of India Foundation provided above.
Step 2 : Then read the instructions carefully and click on "Register" link at the end of the page.

Step 3 : Fill the required details and click on the Register button
Step 4 : Next enter the remaining details to complete the registration.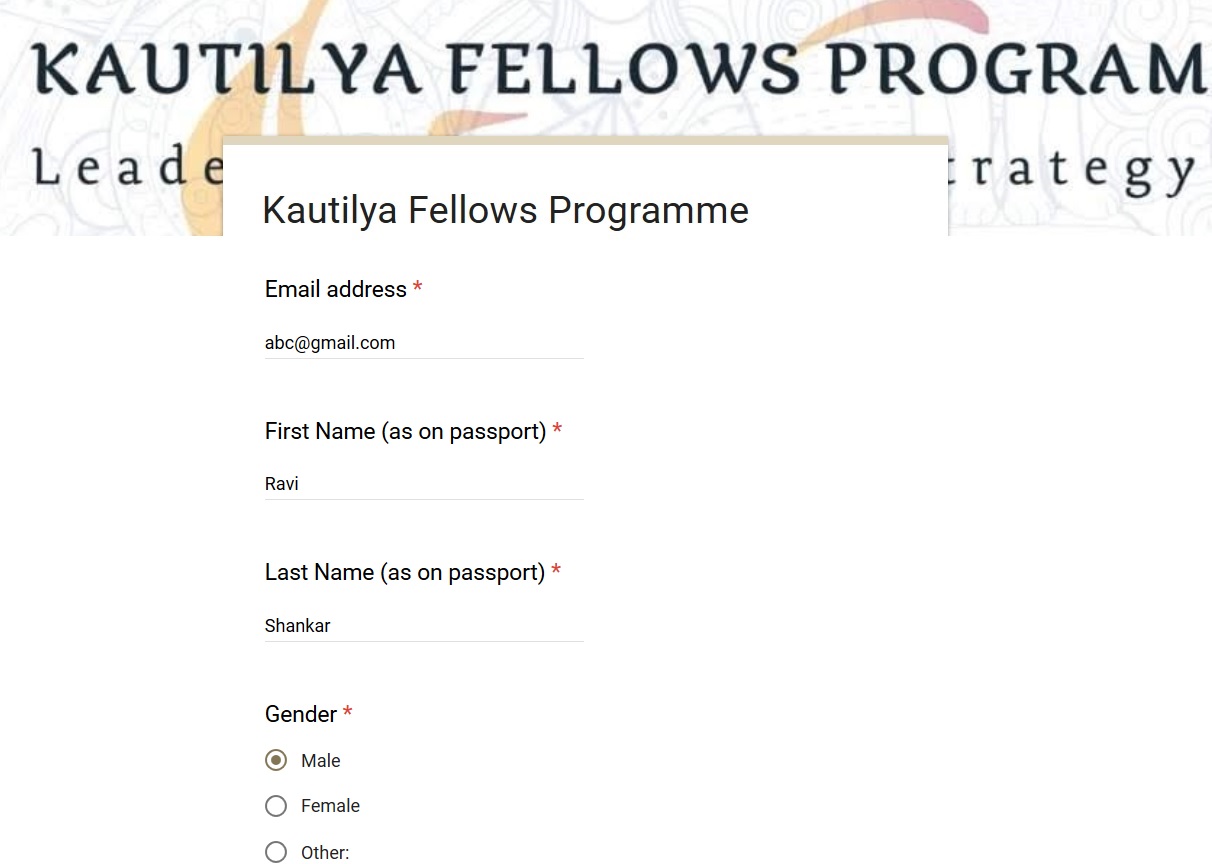 Programme Details
** The Kautilya Fellows Program is a 10-day long certificate program for scholars from around the world to understand modern day India and its growing leadership in the world.
** 4 days long module on India's Foreign Policy and India's Public Policy delivered by thought leaders in government and experienced practitioners
** Understand the role of India's institutions in policy making through field visits and direct interaction with top leadership
** Optional excursion to Kumbh Mela in Prayagraj
** Limited scholarships available
Dates : February 18-28, 2019
Venue : New Delhi, India
Contact Details : events [AT] indiafoundation.in
Costs & Scholarship
** The tuition at programme is fully funded for all selected candidates. However there is a fees of USD 275 which covers cost of study material and meals for 10 days.
** The airfare to New Delhi and stay for duration of the program will have to be borne by candidates.
** There are limited scholarships available for deserving candidates which will cover the cost of airfare, stay in New Delhi and fees of USD 275.
** The scholarship candidates will be decided by the Academic Council after reviewing completed applications.
About India Foundation :
India Foundation is an independent research centre focussed on the issues, challenges and opportunities of the Indian polity. The Foundation believes in understanding contemporary India and its global context through a civilizational lens of a society on the forward move.
Based on the principles of independence, objectivity and academic rigour, the Foundation aims at increasing awareness and advocating its views on issues of both national and international importance.
Contact Us :
India Foundation
J-1, Ground Floor
Upasana Building
1 Hailey Road
Connaught Place
New Delhi – 110001