CISB IGCSE/IB High School Scholarship Program 2019 : Canadian International School
Organisation : Canadian International School Bangalore, CIS
Scholarship Name : IGCSE/IB High School Scholarship Program 2019
Applicable For : Grade 9 (IGCSE) and Grade 11 (IB) Students
Application Last Date : January 20th, 2019
Website : http://www.cisb.org.in/
You can ask questions or answer questions about this scholarship.
Please go to the bottom of this page.
CIS IGCSE/IB Scholarship Program
Canadian International School invites applications for International General Certificate of Secondary Education (IGCSE) and International Baccalaureate program (IB), scholarship for the year 2019
Related : SPIC MACAY Gurukul Anubhav Scholarship Scheme 2019 : www.scholarships.net.in/31851.html
The CIS High School Scholarship Program has these goals in mind, as the school pushes forward into the future.

Success breeds success, and CIS understands that better and brighter students, striving for perfection, serve to strengthen us as a school of note in India and South East Asia.
Eligibility Criteria
** The CIS Scholarship Program is available to all new applicants to CIS for Grade 9 (IGCSE) and Grade 11 (IB).
** Candidate must have a minimum 80% in previous Grade or equivalent for the IB program. For the IGCSE program, candidate must have a minimum 85% in previous Grade or equivalent.
** Students whose fees are paid by parents' companies cannot be considered for Scholarship Program.
How To Apply?
Just follow the below steps to apply for the IGCSE/IB Scholarship Program 2019.
Steps :
Step 1 : Go to the official website of Canadian International School Bengaluru through provided above.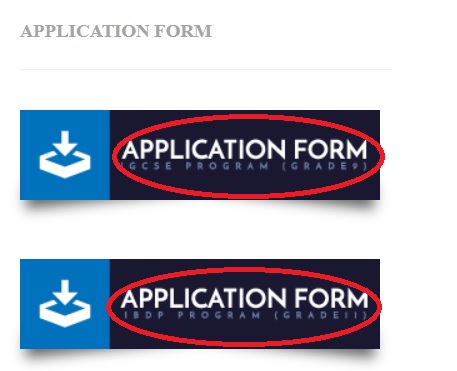 Step 2 : Download and complete the Application (for Grade 11), Application (for Grade 9) form and post it to us along with the below mentioned documents
Download Application Form :
IGCSE :
https://www.scholarships.net.in/uploads/pdf2018/32570-IGCSE.pdf

IB :
https://www.scholarships.net.in/uploads/pdf2018/32570-IBDP.pdf
Step 3 : Alternatively, you can scan the application and accompanying documents and send everything as an attachment to scholarships [AT] cisb.org.in.
Note : Do not forget to mention in the email subject<line « Scholarship Application – 2019 » >
Documents Required
Submit the following documents along with the completed form
** One passport size photograph
** Copy of Birth Certificate
** Grade 9 final and the most recent Grade 10 reports for the IB program.
** Grade 7 and the most recent Grade 8 reports for the IGCSE program.
** Essay (not more than 600 words) reflecting evidence of financial need, personal achievements, leadership skills, contribution to community service.
Selection Process
** Applications will be initially screened for eligibility.
** Eligible candidates will be notified on Monday, January 25th, 2019 for both the IGCSE and IB scholarship.
** Those candidates will then be required to appear for a written test in English, Mathematics and anyone Science of the applicant's choice.
** Candidates will also appear for an interview with the committee on the same day.
Date of Test : Saturday, February 2rd, 2019
Time of Test : 9.00 a.m.
Duration of Test : 3 hours. Interviews after Lunch
Venue : Canadian International School
** Decisions on awarding of Scholarships will be based upon the following weighting 80% for tests and 20% for interview
** Awarding of scholarship does not guarantee enrolment. Students must complete all admission formalities before enrolment and scholarship can be confirmed.
** The decisions of the CIS Scholarship Committee are final
Selection factors will also include :
** statement of need,
** evidence of academic excellence,
** leadership qualities
** significant artistic or athletic achievement
** civic involvement/volunteerism
** engagement in school activities
Application Last Date
Last date to submit the application for IGCSE/IB Scholarship Program is Sunday, January 20th, 2019. 4.00 p.m