KEI PGSP Post Graduate Scholarship Program 2019 : Kashmir Education Initiative
You can ask questions or answer questions about this scholarship.
Please go to the bottom of this page.
Organization : Kashmir Education Initiative (KEI)
Scholarship Name : KEI PGSP 2019 Post Graduate Scholarship Program
Applicable For : Students of University of Kashmir, Central University of Kashmir, SK University of Agricultural science and Technology, Islamic University of Science and Technology and NIT Srinagar.
Application Last Date : 10th December,2018
Website/Apply Online : https://www.kashmirei.org/pgsp2018
KEI Post Graduate Scholarship Program
Submissions are open for Post Graduate Scholarship Program 2019. Kashmir Education Initiative invites applications for Post Graduate Scholarship Program PGSP for the year 2019.
Related : Kapila & Nirmal Hingorani Foundation Pegasus Scholarship Programme 2019 : www.scholarships.net.in/31766.html
KEI is inviting students currently registered in any of the following Universities/ Institutes
** University of Kashmir,
** Central University of Kashmir,
** Sher-e-Kashmir University of Agricultural Sciences and Technology,
** Islamic University of Science and Technology and NIT Srinagar.

Eligibility Criteria
** Must have secured more than 60% marks in all Board and University examinations. Students in the 1 st semester only (Kashmir University) and in 1st or 2nd semester only (in Central University, SKUAST and IUST) of their post-graduate courses (M.A/ M.Sc/ M.Com/ M.Tech), are eligible to apply.
Students in various integrated courses (BBA-MBA, BCA-MCA, LLB-LLM etc) must be in the post-graduate part of their respective courses (7th semester on wards).
** Total annual household income should not exceed INR 3,00,000 (KEI shall verify this information using multiple sources, so please be accurate).
** Students receiving financial aid/ scholarships from any other source (government or private) are not eligible.
How to Apply?
Just follow the below steps to apply for the KEI PGSP 2019.
Steps :
Step 1 : Go to the official website of Kashmir Education Initiative provided above.
Step 2 : Read the eligibility criteria carefully before submitting your application.
Step 3 : Fill the application form with the required fields
Step 4 : Finally submit your application.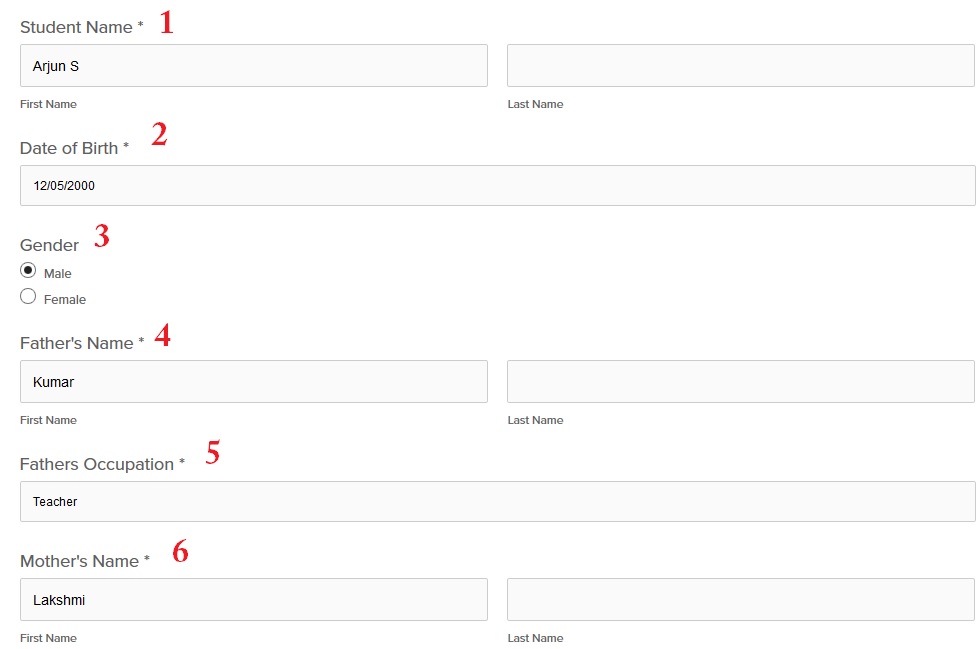 Note :
** Students furnishing wrong information and availing our scholarship will face disqualification and disciplinary action
** Please note shortlisted candidates in first round will be asked to provide scanned and attested copies of all certificates including income certificate and 10th and 12th certificate and Post Graduation admission proof
Required Documents
** A document stating that the candidate is currently enrolled in their respective course and semester, duly attested by the HOD/ Principal of the Department/ College where the applicant is currently pursuing his/ her post graduation
** Copy of marks certificates of all Board (10th and 12th classes) and University examinations (scanned).
** Proof of their household income (as shown in the application form).
Scholarship Amount
The scholarship will offer an annual financial aid of Rs 20,000/- for an initial period of one year.
Important Dates
** Availability of application forms – 18th November, 2018
** Last date of submission of application forms – 10th December,2018
Contact/Helpdesk
If you have additional questions please feel free to email us at info [AT] kashmirei.org
Office Address :
Kashmir Education Initiative
H.No. 373, Jawahar Nagar Behind D.A.V School ,
190008 0194-2310040