NESO India OTS Orange Tulip Scholarship 2019-20 : nesoindia.org
You can ask questions or answer questions about this scholarship.
Please go to the bottom of this page.
Organisation : Nuffic's Netherlands Education Support Office (NESO) India
Scholarship Name : OTS 2019-20 Orange Tulip Scholarship
Applicable For : Indian citizen who wants to study Bachelor or Master level degree in Netherlands
Application Last Date : April 1, 2019
Website : https://www.nesoindia.org/scholarships/orange-tulip-scholarship-programme
NESO India Orange Tulip Scholarship
NESO India invites applications for Orange Tulip Scholarships for Indian students for the academic year 2019-2020.
Related : NESO India Holland Scholarship 2019-20 : www.scholarships.net.in/31468.html
Who Can Apply?
If you are an Indian citizen, if you intend to study in the Netherlands at the Foundation, Bachelor or Master level and if you have been admitted to a Dutch university or are in the process of enrollment, you can apply for this scholarship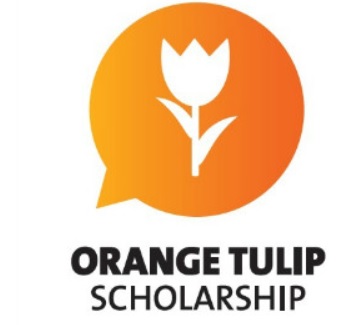 How to Apply?
Just follow the below steps to apply for the OTS 2019-20.
Steps :
Step 1 : Go to the official website of NESO India provided above.
Step 2 : Then download the application form from the official website or you can directly download it from below mentioned link
Download Application Form :
https://www.scholarships.net.in/uploads/pdf2018/31275-OTS%20.docx
Step 3 : Fill the application form carefully with the required fields.

Step 4 : The Orange Tulip Scholarship registration file ONLY needs to be submitted in soft copy
** in Word or PDF form
** each file is given a clear name in English [document name] – [applicant's name]. Example : CV – Rahul Sharma
** total attachment maximum 2MB

** sent via e-mail to ots [AT] nesoindia.org with subject e-mail: OTS 2018-2019 Application – [scheme] – [your name]. Example: OTS 2018-2019 Application – [name of Dutch university / OTS scheme] – Rahul Sharma
Note :
Make sure you receive a confirmation email that we have received your application. Confirmation email will usually be sent 1-2 weeks after delivery. Please call back ots [AT] nesoindia.org or contact our office directly.
FAQs
1. If my university and / or study program is not on the sponsor list / scheme, can I register the Orange Tulip Scholarship?
Not all Dutch Universities offer Orange Tulip Scholarship and apply only to university courses listed on the Scheme page . Any list of colleges offering OTS each year can change.
2. Does Nuffic Neso India help with the enrollment of my university course study program?
No, we do not help the admission process to any Dutch university or higher education institution. We provide information and steps that you can easily follow to apply to one of your destination universities.
3. I already have Conditional Letter of Acceptance from Dutch university. Can I start Orange Tulip Scholarship registration?
Yes, if your conditional Letter of Acceptance is from a course at a university of OTS participants.
4. How to show " Proof has started registration " to register Orange Tulip Scholarship?
Enough with email screenshots from the university (OTS participants) stating that your registration documents have been well received and processed immediately.
Application Last Date
The Last Date for registration and submission of the Orange Tulip Scholarship to Nuffic Neso India is April 1, 2019.
Helpdesk
If you still have questions, please call contact number 080 23098104 or email to ots [AT] nesoindia.org