Telangana Jagruthi TJ India Youth Fellowship Program 2019 : tjiylc.com
Organisation : Telangana Jagruthi
Fellowship Name : TJ India-Youth Fellowship Program 2019
Applicable For : Young leaders
Applicable State : All India
Application Deadline : 10.12.2018 (Date is Extended)
Website : http://tjiylc.com/fellowship.php
You can now ask your question on this scholarship.
Ask here
(OR) Go to the bottom of this page for comments.
TJIYLC TJ India-Youth Fellowship Program
TJIYLC – 2019 invites applications from young leaders for the TJ India-Youth Fellowship
Related : CMULF Chief Minister's Urban Leaders Fellowship Programme 2018 : www.scholarships.net.in/30457.html
Objectives
** The objective of the Fellowship is to identify Leaders with a global mindset who understand the Indian context and have implemented localised solutions through their work.

** To hone the talents of a class of leaders who shall strive to meet the goals of the UN SDGs.
** To provide a world class exposure, education, and experience to these leaders to prepare them to deal with complex challenges of the future
Who Should Apply?
1. Young Entrepreneurs : If you are a young leader who started or led an NGO, a startup organization, or an initiative/campaign that contributes towards a Sustainable development Goal.
2. A rising leader : If you are a youth leader with proven leadership skills and a desire to to bring about a positive change in the world.
3. "A youth leader at an "Inflection Point" : A leader who is on the threshold of achieving success, in the stated area of work
4. A Silent Hero/Heroine : Leaders whose work has hitherto not received large-scale public attention, but who have contributed immensely their society and are known in their local community. They have a proven track record of success and high moral commitment to the social good.
How to Apply?
Eligible candidates can send their essay and other required documents at application [AT] tjiylc.com with the subject line 'TJIYLC – 2019 Fellow_First Name_Last Name_Application'.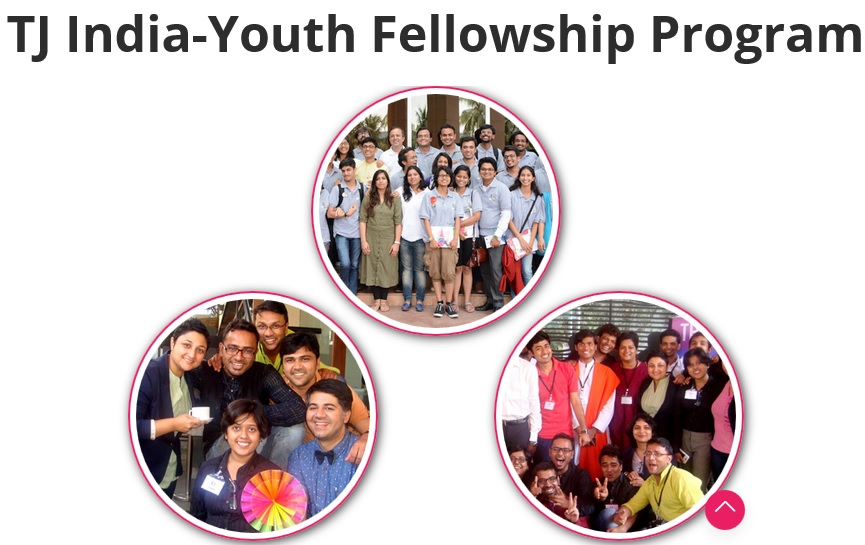 Documents Required
1. Applicant's photograph and bio
2. Applicant's updates CV which highlights his/her skills and achievements
3. A Statement of Purpose (SOP) in words not more than 600 which must include applicant's motivation and expectations for the Youth Fellowship Program and also the following factors
** A project, organisation, or an initiative that the applicant has led or started
** Applicant's vision and motivation about the same
** How this project/initiative/organisation contributes towards a sustainable development goal
4. An essay in 250 to 500 words on a Telangana Jagruthi program/project of the applicant's choice describing how he/she would like to contribute towards the project in the second week of his/her immersion program and/or what he/she expects to learn from the experience
Benefits
** The selected candidates will get an opportunity to attend a two-week leadership immersion program where the fellows will get to interact with some of the leading figures of the Indian government, non-profit, and business sectors.
** The fellows will also get on-ground experience as volunteers and consultants wherein they will work on a Telangana Jagruthi project of their choice.
** After the immersion program, the fellows will get to attend the 2 day Telangana Jagruthi International Youth Leadership Conference 2019, where they will have the chance to present their ideas and experiences to a global audience.
Important Dates
** Last date to apply – 10th December 2018
** Program duration – 3rd January 2019 to 17th January 2019 (2 weeks)