PNB Housing Finance Protsahan Scholarship 2018-19
Organisation : PNB Housing Finance Limited, buddy4study
Scholarship Name : Protsahan Scholarship 2018-19
Applicable For : 1st year MBA in Marketing & Finance
Applicable State : All India
Application Last Date : 10-12-2018 (Date is Extended)
Website : https://form.buddy4study.com/applications/PHF1/instruction
You can now ask your question on this scholarship.
Ask here
(OR) Go to the bottom of this page for comments.
PNB Housing Finance Protsahan Scholarship
PNB Housing Finance Limited invites applications for Protsahan Scholarship for the year 2018-19.
Related / Similar Post :
PNB Housing Finance Protsahan Scholarship 2019-20
Under this scholarship offered by the PNB Housing Finance Limited, a total of 10 scholars will be selected from a few selected colleges across the country with an aim to support the education of deserving meritorious students.
Who Can Apply?
To be eligible for this scholarship, an applicant must
** Be a 1st year MBA student
** Be specialising in Marketing & Finance
** Be enrolled in one of the following colleges-
i. BIMTECH, Greater Noida
ii. IMT, Nagpur
iii. ICFAI, Hyderabad
iv. Indira Institute of Management, Pune
** Have achieved a minimum of 65% in graduation
** Have annual family income not more than INR 8 Lakh per annum
How to Apply?
Just follow the below steps to apply for the Protsahan Scholarship 2018-19.
Steps :
Step 1 : Visit the Buddy4Study portal
Step 2 : Login/Register using Facebook, Google or using the Email id.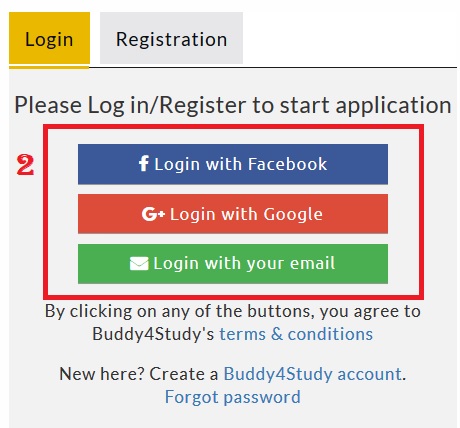 Step 3 : Once signed in, click on 'Start Application' to start filling the form.
Step 4 : Fill in all the details and upload the required documents.
Step 5 : Finally, click on 'Submit'.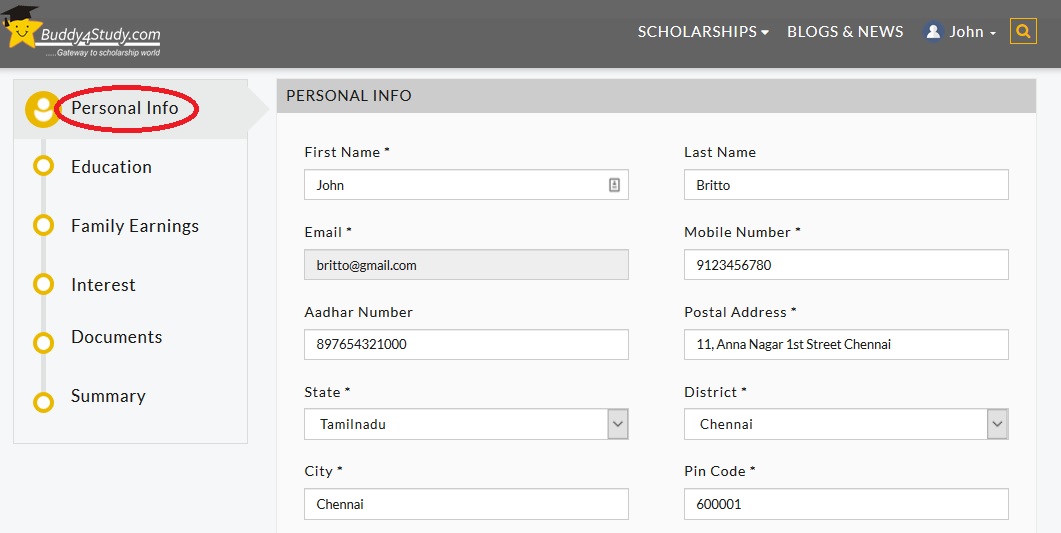 Documents Required
While applying for the scholarship the following documents are required
** Class X Mark sheet
** Class XII Mark sheet
** Graduation Mark sheet
** MBA First semester Mark Sheet
** Admission letter
** Latest fee receipt
** Identity proof
** Address proof
** Family income proof
** Education loan sanction letter (if applicable)
In addition, the scholars need to submit following documents within three months of receiving scholarship letter :
** Admission letter (attested by the college)
** Fees receipt (attested by the college)
** Student's own bank account number
** PAN Card Copy or Aadhar Card
** Passbook copy
** Attached undertaking signed by yourself and either one of your parents
Selection Criteria
The selection of the scholars will be done in two major steps-
Shortlisting by Buddy4Study :
Buddy4Study will shortlist candidates based on the algorithm as per the eligibility provided by PNB Housing Finance Team. The document verification will also be done by Buddy4Study. All selected/rejected students will receive an email and SMS for their status.
Final selection by PNB Housing Finance Limited :
The shortlisted candidates will then go through a face to face interview conducted at college premises under the purview of PNB Housing Finance Team.
The final decision about the selection of scholarship recipients will rest with the PNB Housing Finance Officials.
FAQs
1. Is the scholarship given as a loan? What if the amount required for the education is less than 3 lakhs?
The scholarship amount is paid in equal annual installments and is not given as a loan. While it does not have to be refunded by the recipient, it is subject to the student passing her exams.
Students found to have submitted false information will have to refund the scholarship amount.
2. In which field of management is this scholarship granted?
This scholarship is open for study in MBA Finance and Marketing degree/diploma course.
3. Can MBA applicants of 2017-19 batch apply for this scholarship?
No, only graduate students who are going to pursue an MBA degree program or equivalent in the academic year 2018-20 are eligible for this scholarship.
4. I want to pursue MBA through distance education, am I eligible for this scholarship?
No, the scholarship is only for applicants who will pursue a full-time MBA degree.
Note : Applicants pursuing executive MBA cannot apply for this scholarship.
Helpdesk
If you have any queries, you can reach out to us at pnbhousing [AT] buddy4study.com, or +91–8527484563