Tata Trusts Scholarship For Speech Therapy 2018-19 : tatatrusts.goodera.com
Organisation : Tata Trusts, Goodera
Scholarship Name : Scholarship For Speech Therapy 2018-19
Applicable For : Speech Therapy Graduates
Applicable State : All Over India
Last Date : 14.11.2018 (Date is Extended)
Website/ Apply Online : https://tatatrusts.goodera.com/#/grant/application/1616/open-task/25871/org/617/details
You can now ask your question on this scholarship.
Ask here
(OR) Go to the bottom of this page for comments.
Tata Trusts Scholarship
The Tata Trusts invites scholarship applications for the year 2018-19. The Scholarship is applicable for the current academic year 2018-2019 for studies in India.
Related :
Tata Trusts Scholarship For D.Ed & B.Ed 2018-19 : www.scholarships.net.in/30021.html

Tata Trusts Scholarship For Neuroscience 2018-19 : www.scholarships.net.in/30018.html
Who Can Apply?
** Candidates should have secured 60% and above in their last academic year.
** Candidates enrolled in 1st and 2nd year are eligible to apply
Eligible Courses : Masters in Speech therapy (M.Sc.in Speech and Hearing, Masters in Audiology and Speech Language Pathology (MASLP), M.Sc. in Audio Speech therapy, M.Sc. in Speech Language Pathology and M.Sc. in Audiology
How to Apply?
Just follow the below steps to apply for the Tata Trusts Scholarship 2018-19.
Steps :
Step 1 : Visit the official website of Tata Trusts provided above.
Step 2 : Then read the instructions carefully and click on the Apply button in the right top corner of the home page.

Step 3 : Next Please identify yourself select Individual if you are applying for personal grant or select Nominator if you are applying on behalf of others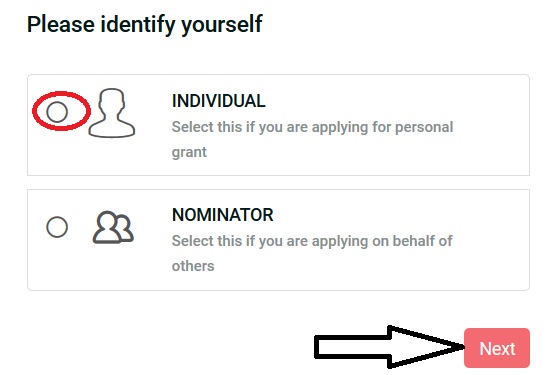 Step 4 : Enter Your email address and click on the Next button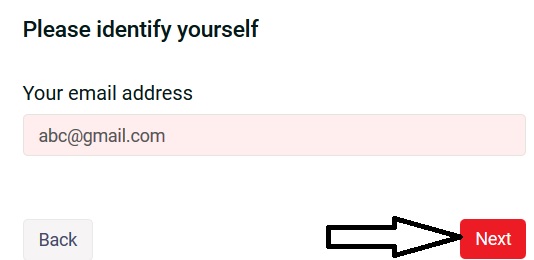 Step 5 : Please check your email and enter the password in the space provided
Step 6 : Fill the remaining details to complete the application process.
Documents Required
** Attested mark sheet(s)
** Research document(s)
** Fee receipt
** Letter from college as per specimen
** Bank details (cancelled cheque/passbook)
Selection Procedure
Based on merit, the applicants will be shortlisted for an interview. Shortlisted candidates may be called for an interview which will be either conducted in person at our Mumbai office or through Skype (Please create the skype id, if you don't have one).
Terms & Conditions
** This scholarship is applicable only for the tuition fees and other related fees paid to the Institute / University.
** Candidates have to upload scanned copies of documents mentioned in the application form; no other documents must be uploaded. Unclear/illegible / manipulated uploaded documents will not be accepted and will be treated as void.
** Tata Trusts do not have any intermediaries/agents. Candidates are advised to beware of such individuals who claim to represent the Trusts and demand a share from the grant if sanctioned.
In case any such demands are made, candidates are requested to bring the matter immediately to the notice of Tata Trusts Office.
** The Trustees' decision on the award of scholarships is final. Correspondence in this regard will not be entertained.
** Please read the form carefully before submitting it, as you will not have any access to it after submission.
Last Date
Last Date for Application Submission is Nov 14, 2018
Helpdesk
For any queries, please email us at igpedu [AT] tatatrusts.org or call up on 022-66657172/7198/7447.