Ethos India Saint Gobain Scholarship 2018 : ethosindia.in
Rate this post:
[ Votes=

0

, Average =

0

]
Organisation : Ethos India
Scholarship Name : Saint Gobain Scholarship 2018
Applicable For : Architecture & Design Graduate Students
Website : http://www.ethosindia.in/events/ge-saint-gobain-scholarship-program/index.php
Ethos India Saint-Gobain Scholarship
Saint-Gobain Glass India, supported by Ethos is pleased to announce the second edition of the Scholarship Program for the year 2018
Who Can Apply?
** Students and graduates of Architecture & Design who are passionate, raring and ready to transform the worlds with their inspiring and revolutionary ideas.
** Anyone who has registered for Transparence (from 2005) in the past is eligible to participate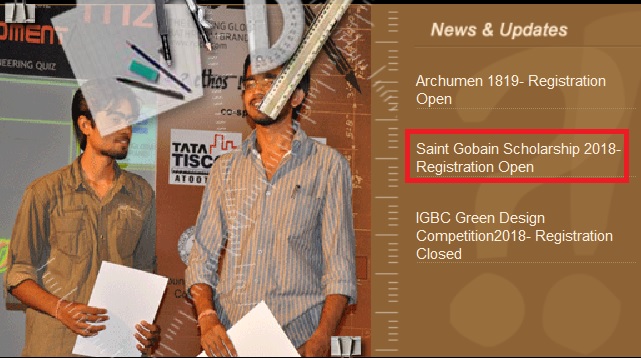 How to Participate?
Just follow the below steps to participate in Saint Gobain Scholarship Program 2018
Stage 1
Step 1 : Visit the official website provided above.
Step 2 : Please fill the form on our website, but also additionally send out a more detailed report on mail – ethosindia.helpdesk [AT] gmail.com with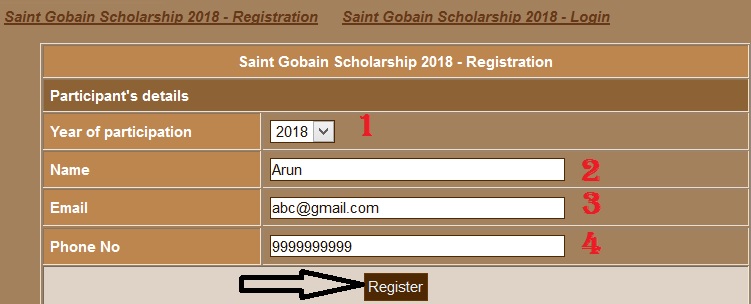 ** A clearly stated idea and aim
** A well fleshed out process
** A crisp timeline
** Efficient and appropriate budget stating use of the scholarship money
Stage 2
The second stage of the Saint Gobain scholarship is an interview round wherein shortlisted candidates will get the opportunity to present to the jury either in person/on skype.
Key Criteria
Your ideas should satisfy either of the following criteria to become eligible for the scholarship award.
** Innovative ideas/initiatives related to architecture, construction and design which can bring change to our world, society and become a path-breaking venture.
** Practical Application of Architecture, construction & design in a new, fresh perspective to support change
** Innovation in the form of a new product/design/software with respect to architecture, construction, design or building materials
** Socially relevant Projects in the domain of architecture, construction and design
** Sustainable & Eco-friendly projects
Winning Idea
** Your project should clearly involve novel ways of utilising architecture & design in principle.
** Explore innovative, practical and smart practices in using existing resources, buildings, etc.
** Create active dialogue between societies and communities.
** The beneficiaries/region/target of your project should also be identified and defined and the ideal gains should also be projected in your initiatives.
** Your project idea can be a new original idea.
** You may even take inspiration from an existing idea and modify and evolve it as per your beneficiary/region/ target.
** You may also choose to implement an existing idea as long as you give due credits and take necessary permissions.
Selection Process
An elite jury constituted by Saint-Gobain will carefully select up to 12 projects with potential and invite the qualifiers for a discussion or a video conference. The winners will be announced on the side-lines of the Transparence Grand Finale 2018.
Scholarship Amount :
Saint-Gobain is delighted to present up to six distinct Scholarship Awards of up to Rs.1,00,000/- each. The winners will be awarded the sanctioned scholarship amount and also will be felicitated with an award of recognition