mahadbtmahait.gov.in DBT Education Concession to the Children of Ex-Serviceman Maharashtra
Organisation : Maharashtra DBT, Directorate of Higher Education
Scholarship Name : Education Concession to the Children of Ex-Servicemen
Applicable For : Class 12th passed out Students
Applicable State : Maharashtra
Website : https://mahadbtmahait.gov.in/SchemeData/SchemeData?str=E9DDFA703C38E51ADB0E651ACBFBD0AB
You can now ask your question on this scholarship.
Ask here
(OR) Go to the bottom of this page for comments.
MAHA DBT MAHAIT Education Concession
Directorate of Higher Education, Maharashtra provides Educational concession to the children of Exservice's man.
MahaDBT Scholarship Scheme :
1. Dr. Panjabrao Deshmukh Hostel Maintenance Allowance

2. Post Matric Scholarship to SBC Students 

3. Post Matric Scholarship to OBC Students

4. Assistance to Meritorious Students Scholarship

5. Maintenance Allowance For Professional Course Students

6. Scholarship to Meritorious Students Possessing Mathematics /Physics
Who Can Apply?
** Students should be Son/Daughter/Wife/Widow of an EX-SERVICEMAN
** Only government and aided college.
** Maharashtrian Students studying Out of Maharashtra cannot apply for this scheme.
Benefits
Benefit only after 12th courses.
** College Dress allowance
** Books allowance
** If widow, stipend is provided
Total Rs. 445 amount is paid
How to Apply?
Just follow the below steps to apply for the Education Concession to the Children of Ex-Servicemen.
Steps :
Step 1 : Go to the official website of Aaple Sarkar Maharashtra DBT Portal through the URL https://mahadbtmahait.gov.in/home/index
Step 2 : New User click on the "New Applicant Registration" link in the home page.


Step 3 : Next Enter your Aadhaar Number and Choose your Authentication Type then click on Send OTP button for verification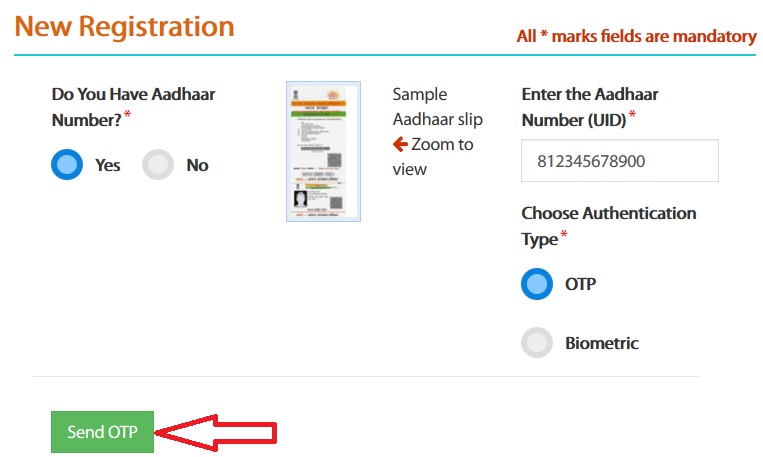 Step 4 : Fill the remaining details to complete your registration. After registration, you have to login with your registered Username and Password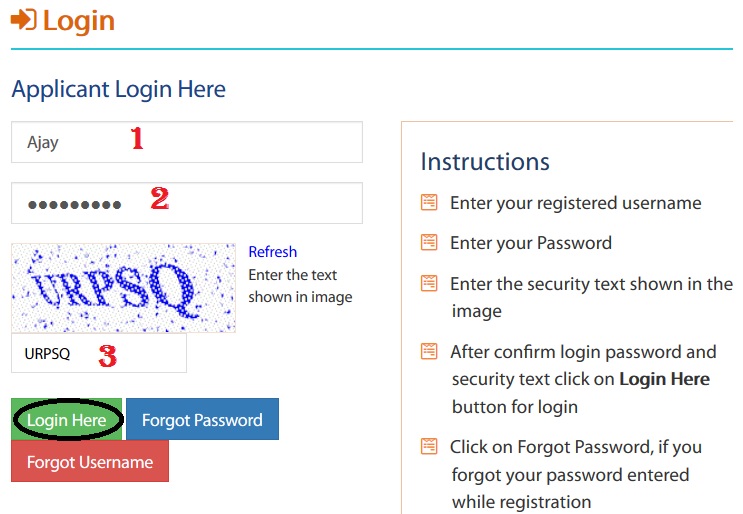 Note :
** Click on Forgot Password, if you forgot your password entered while registration
** Click on Forgot User Name, if you forgot your User Name entered while registration
Step 5 : Select the scheme "Maintenance Allowance For Student Studying In Professional Courses" under Social Justice & Special Assistance category.
Step 6 : Then fill the required fields to apply for the scholarship. Applicant must check that all details provided by him/her are correct before final submission, as there will be no provision to edit details thereafter.
Documents Required
** Eligiblity Certificate issued by collector and President of DSSA board.
** Admission receipt
** Domicile certificate
FAQs
1. If your College Name/Course Name missing from College Name/Course Name field Drop down?
Select the check box which is displayed at the bottom and add College Name & Course Name, University Name manually.
2. How would I know that DBT funds have come to my account?
We recommend that you update your mobile number in bank. The Bank will send out SMS alerts when you get DBT in account or you transact on your account.
Alternatively, you can also check your account balance using ATM, microATM/ Banking Correspondent, internet banking or calling the bank for details of your transactions.
3. Do I need Aadhaar to get my DBT?
Government Of Maharashtra encourages all citizens of Maharashtra to have Aadhaar number so as benefits can be directly transferred to Aadhaar seeded Bank account. DBT portal navigates citizens to visit nearest PEC center to enroll themselves for Aadhaar.
4. Can the application form be edited after submission?
Yes, If the Institute sends back the application to student for modification in that case applicant can modify some specific fields.
Helpline
In case of any queries regarding the scholarship please call to 022-49150800.