Urban Ladder Scholarship Essay Contest 2018 : urbanladder.com
Organization : Urban Ladder Home Decor Solutions Pvt Ltd
Scholarship Name : Scholarship Essay Contest 2018
Applicable For : Graduate Students
Application Deadline : Dec 20, 2018
Website : https://www.urbanladder.com/scholarship
You can now ask your question on this scholarship.
Ask here
(OR) Go to the bottom of this page for comments.
Urban Ladder Scholarship Essay Contest
The Urban Ladder Scholarship Essay Contest 2018 invites applications from university students. The objective of the scholarship is to encourage young talent through fresh thinking and innovation.
Related : Ally Digital Media Scholarship 2018 : www.scholarships.net.in/26798.html
Who Can Apply?
** Applicant must be a university student enrolled in an undergraduate/graduate course.
** Applicant must have a valid university email ID.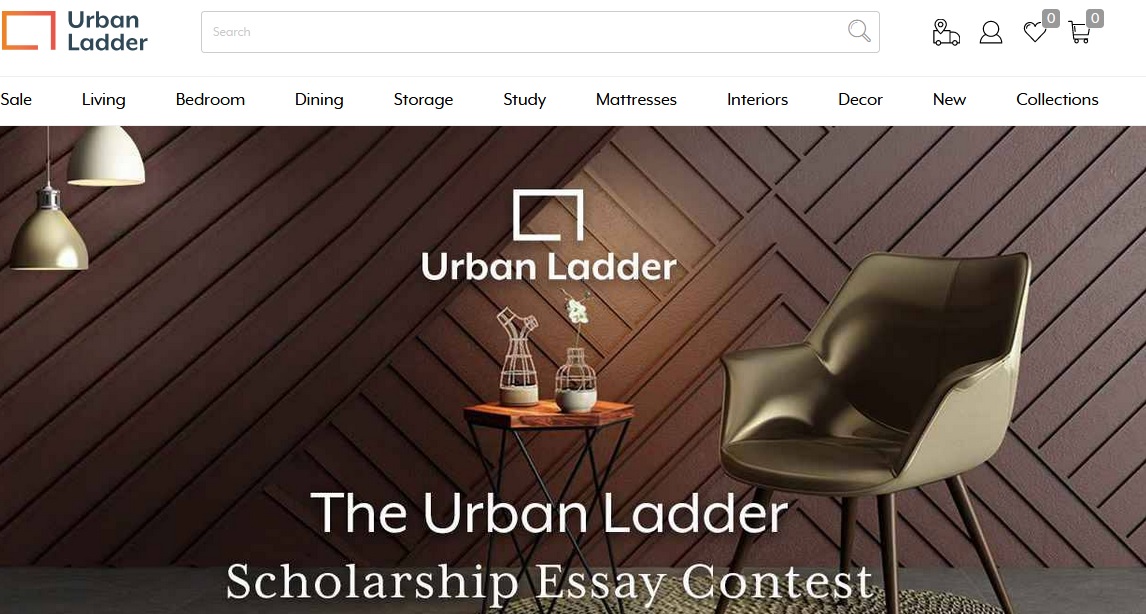 How to Apply?
To apply for this scholarship, submit an essay on the below subject
"Should marketing change its narrative in an era of information overload and a heightened sense of sustainability? Can honest communication work to a brand's favour? Why and how should a brand take a revised stand in this changing scenario?"
Just follow the below steps to apply for the Scholarship Essay Contest 2018.
Steps :
Step 1 : Go to the official website of Urban Ladder provided above.
Step 2 : Then read the instructions carefully before you are applying.
Step 3 : Scroll the pages down and fill the scholarship Application form with the following details.
** Enter your Full Name
** Enter your Date of Birth in the format of MM/DD/YYYY
** Enter your Email Address (Valid .edu email ID required)
** Enter your University Name
** Paste your Essay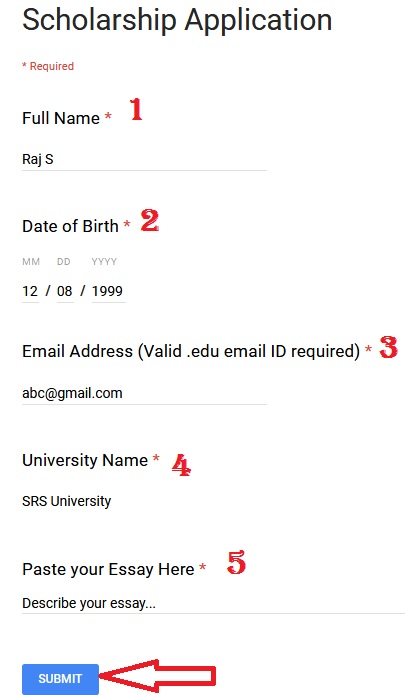 Step 4 : Finally click on Submit button to complete the scholarship application.
Note :
Your essay will be graded based on your understanding of marketing, including (but not restricted to) – brands that are differentiating themselves, trends in consumption of storytelling and data, and the future landscape of marketing.
Requirements
** Your essay must be between 750-1000 words in length.
** You must provide a valid university email ID with your application.
** Your essay must be submitted using the form at the bottom of this page.
Scholarship Details
A $2,000 scholarship will be awarded to one applicant every semester. The deadline to apply is Dec 20, 2018. The winning submission will be announced on Jan 7, 2019, and the winner will be notified by email. The winner has until Jan 20, 2019, to claim the scholarship. The scholarship will be awarded by cheque on or before Feb 5, 2019.
About Us :
In 2012, we started Urban Ladder with a vision – to make a million homes beautiful. Back then, our catalogue featured just 35 designs. Yet, when our customers shared photographs of their homes, we saw they were remarkably distinct.
The same table, the same chair was used differently by different people. This told us something. People want their homes to be unique. We also realized that people are a lot happier creating things than they are buying things.
We are a creative, imaginative, expressive species. And our homes are just one of the many canvases we have at our disposal.
Contact Us :
Urban Ladder Home Décor Solutions Pvt Ltd,
1st, 2nd & 3rd Floor, No 259 and 276,
Amarjyothi HBCS Layout, Domlur,
Bengaluru-560 071, Karnataka,
India