Fair & Lovely Foundation Scholarship 2019 : fairandlovelyfoundation.in
Organization : Fair & Lovely Foundation
Scholarship Name : Fair & Lovely Foundation Scholarship 2019
Applicable For : Class 12 passed, graduation, post graduation & coaching Students
Application Last Date : 15-12-2019
Website : https://www.fairandlovelyfoundation.in/en/scholarship
You can ask questions or answer questions about this scholarship.
Please go to the bottom of this page.
Fair & Lovely Foundation Scholarship
Fair and Lovely Foundation Scholarship 2019 is an initiative of Hindustan Unilever Limited (HUL) which invites applications for Scholarship for the year 2019.
Related / Similar Scholarship : lichousing.com Scholarship 2019
Who Can Apply?
** Girl of age group 15 to 30 years who wish to pursue undergraduate or postgraduate courses in a government-recognized institution in India.

** Candidates who have passed 12th standard securing a minimum of 60% in 10th and 12th Std board exams
How to Apply?
The application can be done by following these steps
Steps :
Step 1 : If you are eligible and ready with the necessary documents, hit the APPLY NOW button.

Step 2 : After you complete the Sign Up process you will be transferred to the scholarship application form on our partner's site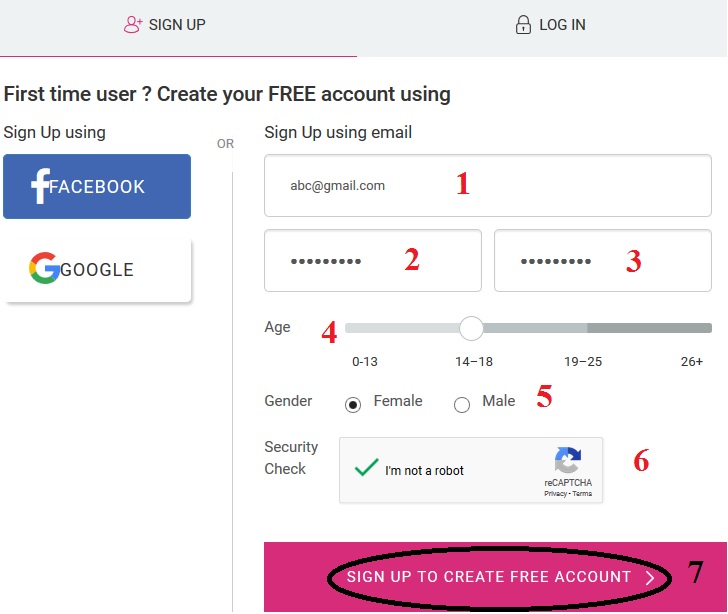 Step 3 : Fill up the scholarship application form carefully making sure that no field is left empty
Step 4 : The form will have specific instructions on how to upload all the required documents. You can upload scans or photographs of the documents to complete your application.
Step 5 : Should you be called for an interview, you will be asked to submit the originals, so please keep them safely
Step 6 : The applicants have to write two subjective type questions in about 600 words describing themselves and why they have decided to pursue the chosen course of study and how this scholarship will help them.

Step 7 : Submit the completed application form.
Documents Required
The following documents are to be scanned/photographed and uploaded as part of your scholarship application on our partner's website
a) 1 Passport Size Photo
b) 1 Photo ID Proof (Any one from list of accepted ID documents)
** PAN Card
** Voter Identity Card
** Driver's License
** Aadhar Card
** 10th std marks card with photo
c) 1 Proof of Age (Any one from list of accepted documents)
** Birth certificate
** First and last pages of a valid Indian passport
** Driver's License
** 10th standard marks card with Date of Birth mentioned
d) 1 Set of attested qualification certificates and mark sheets for 10th Std and 12th standard. Post graduate applicants should submit grades received in Under-graduate degree/college.
** 10th Standard marks card
** 12th standard marks card
** Degree completion certificate (if applying for post-graduation)
** Degree marks card (if applying for post-graduation)
e) Proof of Income (All available documents)
** BPL Card (if belonging to BPL category)
** Income certificate
** Recent monthly Pay slip of the main wage-earner of the family
f) Proof of Admission* (If available only. Proof is fee receipt/Letter of Admission in government-recognized college or training institute)
Note : Proof of Admission is required before any funds can be released to you.
Scholarship Amount
Student can avail One-time scholarship of INR 25000 to 50000. The total number of scholarship seats are 55 and the breakup of scholarships in Graduation, Post Graduation and Coaching would be decided later with HUL team consultation.
Last Date
Last date to apply for the Fair & Lovely Foundation Scholarship is 15th December 2019