Merck India Charitable Trust MICT Scholarship Program 2019-20 : merckgroup.com
Organization : Merck India Charitable Trust
Scholarship Name : MICT Scholarship Program 2019-20
Applicable For : 10th Students
Applicable District : Mumbai, Bengaluru, Navi Mumbai and Thane.
Application Last Date : 31-10-2019
Website : https://www.merckgroup.com/in-en/company/corporate-social-responsibility/education/mict.html
You can ask questions or answer questions about this scholarship.
Please go to the bottom of this page.
MICT Scholarship Program
Merck India Charitable Trust (MICT) invites online applications for Scholarship Program for the year 2019-20. With the aim to promote education to foster talent, this scholarship helps those young learners who are unable to realise their potential due to financial constraints.
Related / Similar Scholarship : Merck Research Grants 2020
Who Can Apply?
** An applicant who has successfully passed class 10 (SSC) with at least 80% marks in 2019.
** The family income of the applicant must be equal to or less than INR 20,000 per month.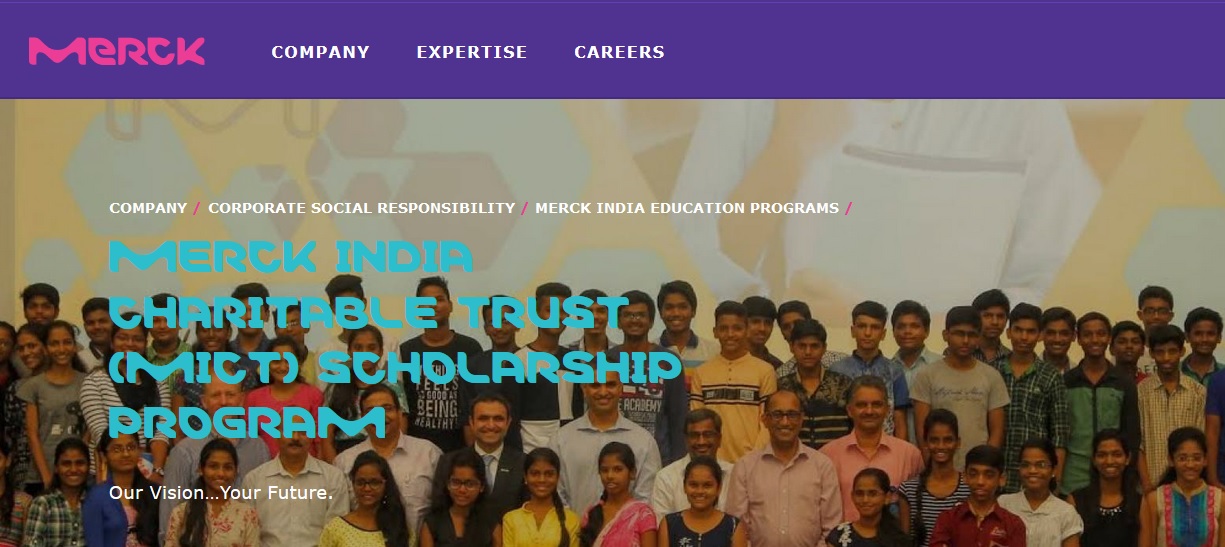 ** Only the applicants residing and studying in Mumbai, Navi Mumbai, Thane and Bengaluru.
How to Apply?
The application can be done online or by post. Follow the below steps to apply for the MICT Scholarship Program 2019-20 online.
Apply Online :
https://www.buddy4study.com/page/merck-india-charitable-trust-scholarship
Online
Steps :
Step 1 : Go to the official website of Merck India Charitable Trust through the URL provided above.
Step 2 : Read the instructions carefully, then Click on the Application Form button
Step 3 : Register with your Facebook or Gmail ID and fill the 5-step form.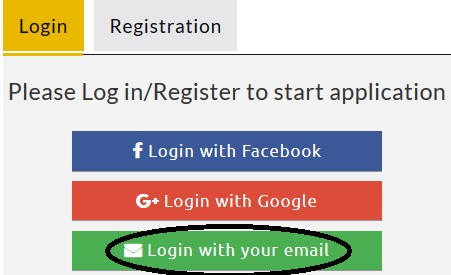 By Post
Download the application form, fill it and send it through courier to the following address
Stellar IT Park C-25,
No.8,9 & 10 Tower – I,
Ground floor, Sector 62,
Noida, Uttar Pradesh 201301.
Documents Required
** A copy of class 10 mark sheet attested by the Principal/Gazetted Officer
** One recent passport size photo of the applicant
** Proof of income or salary slip of last three months of all the family members, attested by the respective employers and Revenue Officer/Tahsildar/Income or income certificate of the family issued from Revenue Office
** Proof of permanent residence in Mumbai, Navi Mumbai, Thane or Bengaluru (Ration Card/ Voter ID/ Aadhaar Card/ Electricity Bill/ Telephone Bill
Important Dates
** Applications open from – September 16, 2019
** Applications close on – October 31, 2019
** Shortlisting of candidates – Noember 01, 2019 to November 15, 2019 (tentative)
** Scholarship evaluation test and personal interview (if required) – November 16, 2019 to November 30, 2019 (tentative)
** Scholarship program result announcement – December 05, 2019 (tentative)
Selection Criteria
** Applications submitted by students will be screened first on the basis of the eligibility criteria, to shortlist the potential scholars.
** The shortlisted students will be informed by email or telephone, within 2-3 weeks from the last day of application.
** The shortlisted students will have to appear for an aptitude test and face-to-face interview for the final selection at Mumbai and Bengaluru.
Terms & Conditions
** Topic of application essay 'Why do you need this scholarship?' needs to be written by applicants in not more than 300 words.
** Applicants should fill the form in capital letters wherever needed.
** English language is to be used to fill the details of the form.
** Applicants who are not shortlisted for the scholarship, will not be informed.
** The decision of the management on the selection of students will be final and binding.
FAQs
1. Does applying for the scholarship guarantees the selection?
No. Only the selected students after the final round will receive the scholarship
2. Is the scholarship transferrable?
No, the scholarship can only be availed by the selected students.
3. Can a student applying to study abroad avail this scholarship?
No. The scholarship is only to study in India.
Helpline
You can email your query at merckscholarship [AT] buddy4study.com or call on +91-8929016464 for more clarity.