ekalyan.cgg.gov.in Update Bank Details 2017-18 : Post Matric Scholarship Jharkhand
Want to comment on this post?

Go to bottom of this page.
Organisation : eKalyan Jharkhand Welfare Department
Scholarship Name : Update Bank Details Post Matric Scholarship (Within State & Outside the State) 2017-18
Applicable State : Jharkhand
Application Last Date : 10-08-2018
Website : https://ekalyan.cgg.gov.in/Login.do
eKalyan Jharkhand PMS Update Bank Details
Post Matric Scholarship (Within State & Outside the State) Applications for the academic year 2017-18 Update Bank Details service is available in student login till 10th August 2018
Related / Similar Post : eKalyan Jharkhand Post Matric Scholarship 2019-20
Who Can Apply?
Only student application for academic year 2017-18 will have the status as Application Pending at DWO officer with reason is your bank account number is not seeded with your aadhaar no.
How to Apply?
Just follow the below steps to update your Bank Details for Post Matric Scholarship for the year 2017-18.
Steps :
Step 1 : Go to the official website of eKalyan Jharkhand Welfare Department through the URL provided above.
Step 2 : Then Click on the Student Login in the top of the home page.

Step 3 : After that enter the following details and Click on Sign in button
** Select Login with – Student/Login Name or Email or Mobile
** Enter your User Id (as per your selection)
** Enter the Password
** Enter the Captcha Code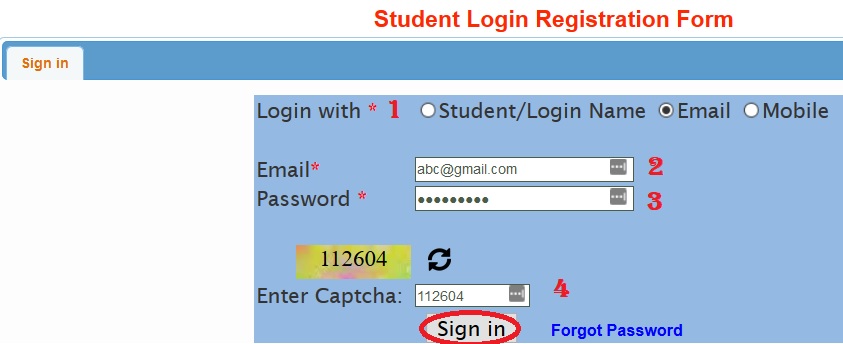 Step 4 : After Logged in, Update your Bank details with required fields.
Forgot Password
If you don't remember your password the fill the below details to reset your password
Steps :
Step 1 : Enter Your Name [John S]
Step 2 : Enter Your Father Name [Sukumar K]
Step 3 : Enter Your Date of Birth [17/08/2000]
Step 4 : Enter Your Mobile Number [9999999999]
Step 5 : Enter Your Email Id [abc@gmail.com]
Step 6 : Click on the Submit button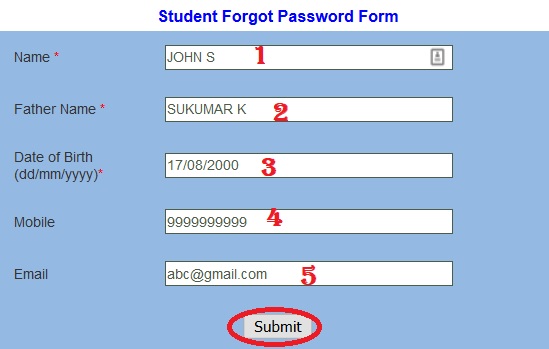 FAQs
1. Where can colleges (Within State) get their Login Details?
All the colleges(Within State) will get their Login Details – Username/Password from their respective -District Welfare Officers (DWO). Colleges must contact the DWO for their Login Details
2. Is there any Application ID?
Yes. An Application ID will be provided to the candidate once his/her application is completed along with all the scanned documents uploaded successfully.
It will be conveyed to candidates through SMS and e-mail. Students should note their Application ID as it will be required while applying for renewal.
3. Can I edit the information already saved and up to what time?
You can Edit information filled by you until you finalize and submit the online application.
4. Do I need to get my Aadhaar Card to apply for Scholarship?
Aadhaar Card Number is optional for the Students in order to fill up the application form online. Students can also apply for Scholarship without entering the Aadhaar no.
5. Is PANCARD mandatory for applying for the scholarship?
No, PAN Card is not mandatory. However it is advised to fill the details (PAN Card Number) only if the applicant parents have the PAN Card.
6. How to check the status of my application?
Student can check the status of Online Application by logging with his/her login details.
Helpdesk
For any technical queries, Contact Helpdesk No's: +91-8409588101, +91-7258010024, 040-23120591, 040-23120592, 040-23120593 (from 10:30AM to 5:00PM Monday to Saturday working days) or email to helpdeskekalyan [AT] gmail.com