scholarships.gov.in NSP Pre Matric Scheme for Minorities 2019-20 : National Scholarship Portal
You can ask questions or answer questions about this scholarship.
Please go to the bottom of this page.
Organisation : Ministry of Minority Affairs (minorityaffairs.gov.in)
Portal Name : National Scholarship Portal
Scholarship Name : Pre Matric Scholarships Scheme for Minorities 2019-20
Applicable For : Minority Community Students (Muslim/ Christian/ Sikh/ Buddhist/ Jain/ Parsi)
Applicable States/ UTs : All Over India
Application Last Date : 15.11.2019 (Date is Extended)
Website/ Apply Online : https://scholarships.gov.in/
NSP Pre Matric Scholarships Scheme
Online applications are invited from eligible minority students for Pre Matric Scholarships Scheme for the academic year 2019-20. Students please apply on National Scholarship Portal.
Related / Similar Scholarship :
NSP Merit Cum Means Scholarship 2019-20
Objective
The scholarship at pre-matric level will encourage parents from minority communities to send their school going children to school, lighten their financial burden on school education and sustain their efforts to support their children to complete school education.
The scholarship will be awarded for studies in India in a government or private school from class I to class X, including such residential Government institutes and eligible private institutes selected.
Eligibility
Scholarship will be awarded to the students who have secured not less than 50% marks in the previous final examination and annual income of their parents/guardian from all sources does not exceed Rs. 1 lakh.
How to Apply?
Just follow the below steps to apply for the Pre Matric Scholarships Scheme for Minorities 2019-20.
Steps :
Step 1 : Go to the official website of National Scholarship Portal through the URL provided above.
Step 2 : Then Select Central Schemes tab and Click on Ministry of Minority Affairs link.
Step 3 : After that click Pre Matric Scholarships Scheme for Minorities Apply link.
Step 4 : It will redirect to the Login Page. Enter your Application Id, Password and Captcha for Login.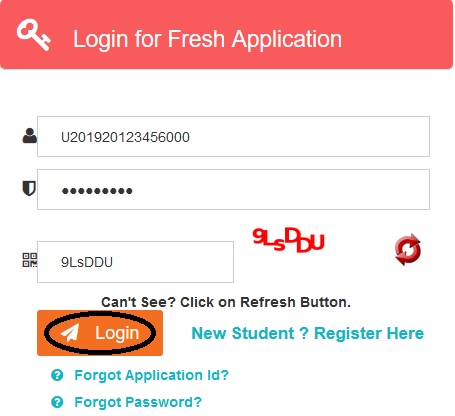 Step 5 : After Login to your account select the Scholarship scheme and fill the required details to apply for the scholarship.
Step 6 : If you are a New User then Click on the Register link in the Login Page.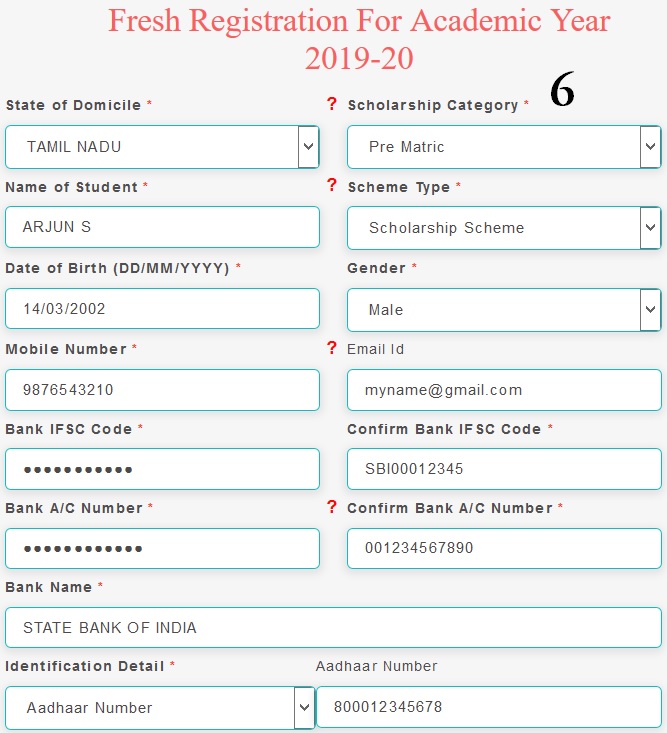 Step 7 : Enter all required details for registration to get your user id and password.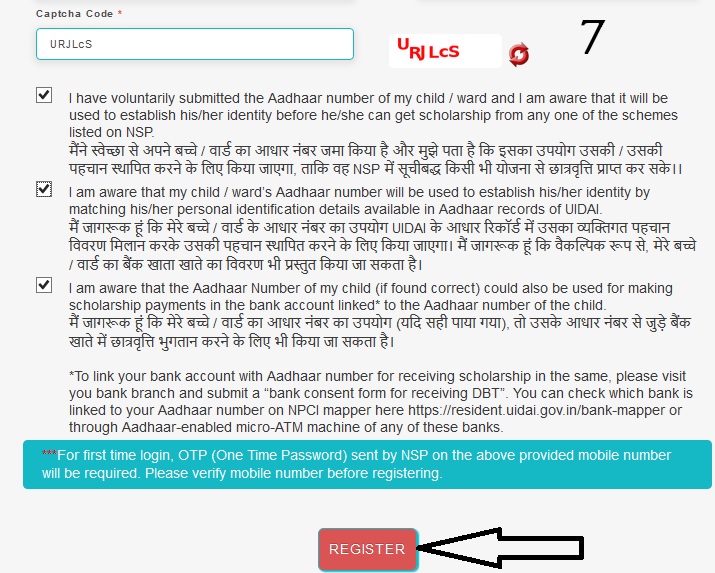 Step 8 : After complete your application you will get a confirmation message to your registered email id & mobile number.
Rate Of Scholarship
Actual financial assistance will be provided for admission/tuition fee and maintenance allowance as given below subject to a maximum ceiling indicated against item concerned
S. No.

Item

Hostellers *

Day Scholars

1.
Admission fee from class VI to X
Rs.500/- per annum subject to actual.
Rs.500/- per annum subject to actual.
2.
Tuition fee from class VI to X
Rs.350/- per month subject to actual.
Rs.350/- per month subject to actual.
3.
Maintenance allowance is payable for a period not exceeding 10 months in an academic year.
(i) Class I to V
Nil
Rs. 100/- per month
(ii) Class VI to X
Rs. 600/- per month subject to actual.
Rs. 100/- per month
*Hostellers include students who are staying in hostel of the school/institute concerned or those provided by the State Government/Union Territory Administration concerned.
Duration :
The scholarships will be provided for the entire course. Maintenance allowance will be given for 10 months only in an academic year.
Instructions
Attention Institutes :
Institutes have to finish their verification before the closure of the application dates! Otherwise applications marked as defective cannot be submitted by the students! So Institutes are requested to complete their pending verification before last date of application submission.
Attention Nodal Officers :
Verification process needs to be completed before the completion of the student application dates so that students can submit their defective applications in time! No Extension of dates is being done, so all are requested to complete the verification process at the earliest.
Selection
** As the number of scholarships for minorities available in a year is fixed and limited it is necessary to lay down preference for selection.
** Inter-se selection weightage is to be given to poverty rather than marks.
** In case of the renewal applications, such applications would be fully exhausted before the new applications are considered.
Notification :
https://www.scholarships.net.in/uploads/pdf2019/25439-Advt.pdf
Conditions For Scholarship
** Scholarship will not be given to more than two students from a family.
** Students should be regular in attendance for which the yardstick will be decided by the competent authority of the school.
** Income certificate from the employer for employed parents/guardian or Certificate to be issued by the Competent Authority declared by the State Government/ UT Administration.
** Migration of student from one school/institute to another would not normally be during the course of academic year except under exceptional circumstances and in the interest of student's academic career.
** The school/institute will certify the claim of student of being an outstation student not residing in hostel of the school/institute concerned.
** Course fee/Tuition fee and Maintenance allowance will be credited to the school's/institute's bank account.
** The student obtaining benefits under this scheme shall not be allowed to avail of benefits under any other scheme for this purpose.
** The fund for distribution of scholarship in subsequent year will be released after receiving the utilization certificate for the previous year.
Important Dates
** Pre Matric Scholarships Scheme for Minorities Closing Date – Open till 15-11-2019
** Defective Verification – Open till 15-11-2019
** Institute Verification – Open till 15-11-2019
HelpDesk
Candidates can contact the Help Desk for resolution of the technical problems
Call : 0120 – 6619540
Mail : helpdesk-nsp [AT] gov.in