AKSEE 2018 Admit Card All Karnataka Scholarship Entrance Examination : aksee.org
Organisation : Dr.APJ Abdul Kalam Educational Trust
Service/Facility Name : Download AKSEE Admit Card 2018
Scholarship Name : AKSEE All Karnataka Scholarship Entrance Examination
Exam Date : Last week of June-2018
Download Hall Ticket : http://aksee.org/student-login.php
You can now ask your question on this scholarship.
Ask here
(OR) Go to the bottom of this page for comments.
AKSEE Admit Card
All Karnataka Scholarship Entrance Examination Admit card will issued by 1st-June-2018. Student Please Login and Download the Admit Card.
Related : ISKCON Bangalore 2018 Scholarship Online Application : www.scholarships.net.in/23629.html
How to Download Admit Card?
Just follow the simple steps mentioned below to download your All Karnataka Scholarship Entrance Examination 2018 Admit Card.
Step 1 : Go to the official website of All Karnataka Scholarship Entrance Examination through the URL http://www.aksee.org/index.php
Step 2 : Then, Click Login link in the home page.

Step 3 : After that, Enter your Email Id as user and Enter your Password.
Step 4 : Finally Click Sign In button to download your Admit Card.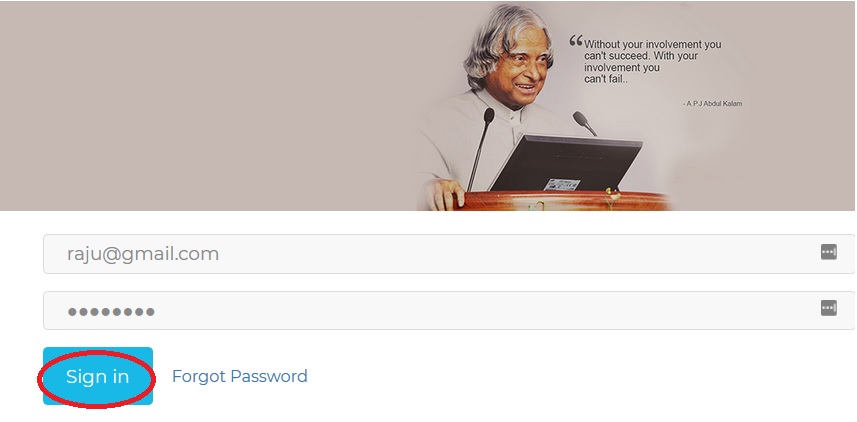 Forgot Password?
If you do not remember your password then click 'Forgot Password' link in the Login Page and follow the below steps.
Step 1 : Enter your Email Id as your User [raju@gmail.com]
Step 2 : Enter the Captcha image.
Step 3 : Click Send Reset Link button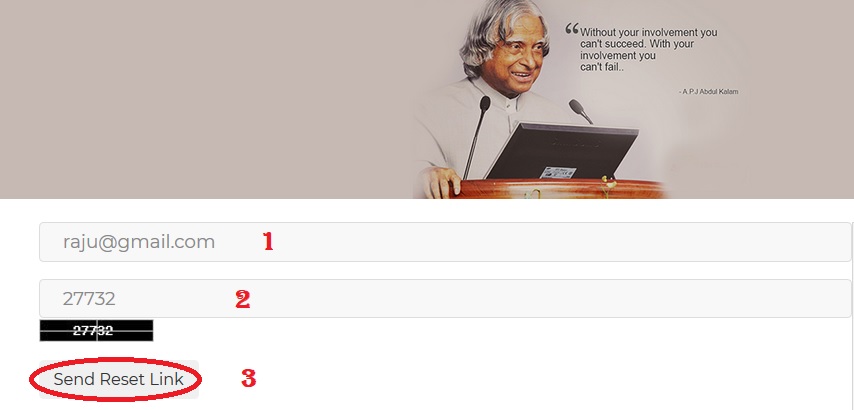 AKSEE
All Karnataka scholarship entrance examinations is a state level merit based scholarship program provided by Dr APJ Abdul Kalam Educational Trust. This program is awarding some extra importance to student those who have not enough economical foundation for their further studies.
Important Dates
** Online examination – Mid of May-2018 to Last week of June-2018
** Admit card – 1st-June-2018
** AKSEE scholarship Result Announcement – Last Week of July-2018
** Scholarship Distribution – Last week of Sep-2018
Layout of College Scholarship
1. Student must attend the AKSEE examination. Examination is going to be conducted in different part of the State.
2. 4,000 scholarships will be given to the students who have appeared and selected in our process.

3. Student has to clear the examination successfully.
4. Candidates must attend the CET to gain eligibility to take AKSEE exam.
5. AKSEE will pay the collage fee max INR-25000/- Per Year & if the collage fee exceeding 25000/Year, student must bear the rest amount.
Scholarship Slab :
| | | | |
| --- | --- | --- | --- |
| AKSEE Rank | Government/Private Engineering(Full Fees) | Medical Government(Full Fees) | Medical Private(Full Fees) |
| 0-1000 | 4 Year | 5 Year | 4 Year |
| 1001-2000 | 3 Year | 4 Year | 3 Year |
| 2001-3000 | 2 Year | 3 Year | 2 Year |
| 3001-4000 | 1 Year | 1 Year | 1 Year |
FAQs
1. Will exam be online or Offline?
It depends upon the city selected by the student. It doesn't make any difference.
2. Can I change my city location for the examination?
It can be changed. Student has to mail us at info [AT] aksee.org and request about the preferred city. The student can change it only one time.
3. What is selection procedure?
It all depends upon the merit and the student score in the examination. (Minimum criteria is 80%)
4. What is time duration of the examination?
90 min.
5. Does my financial aids matters to receive scholarship?
No it depends upon the score you gained trough AKSEE and your financial position of your family doesn't matter.
6. I'm a 1 year drop out, can I apply?
yes student can apply for it because student has to pass 12th standard. If the student having backlog then they have to inform to AKSEE technical team about it then they can fill up this form.