Nirankari Foundation SNCF 2019-20 Rajmata Scholarship Scheme : nirankarifoundation.org
Organisation : Sant Nirankari Charitable Foundation
Scholarship Name : Nirankari SNCF Rajmata Scholarship Scheme 2019-20
Applicable For : 1st Year Students
Application Last Date : September 30, 2019
Website : https://nirankarifoundation.org/nirankari-rajmata-scholarship-scheme-2019-20/
You can now ask your question on this scholarship.
Ask here
(OR) Go to the bottom of this page for comments.
Nirankari Rajmata Scholarship
Applications are invited for Nirankari Rajmata Scholarship Scheme for year 2019-20 .
Related : UGAM Legrand Scholarship Program 2019-20 : www.scholarships.net.in/24584.html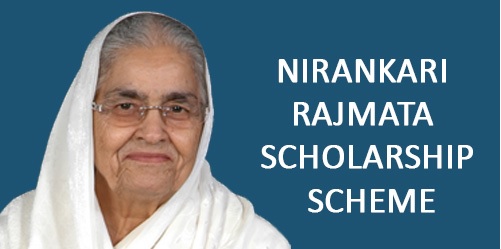 Eligibility Criteria
Who Are Eligible?
1. The applicant should be a regular student of any Institution/College recognized by Central/State Government, admitted through a competitive written test.
2. The income of the family from all sources, to which the applicant belongs to, should not be more than Rs.3.50 lacs per annum.
3. The applicant/applicant's family should submit latest pay slips and I.T.R of all the earning family members or a family Income Certificate issued by the SDM or any other officer authorized in this behalf by the Revenue Department indicating that the total annual income of the family is not more than Rs. 3.50 lakhs.
Who Are Not Eligible?
4. Following students/applicants shall not be eligible for grant of financial assistance under this Scholarship scheme
(a) The students who have taken admission through the Management/Convenor Quota or any other Quota of the University / Educational Institution.
(b) The students who have the status of failure in any of the subjects in any of the previous semesters/years.
(c) The applicant detained in any semester/year examination due to shortage of attendance.
(d) The applicant penalized by the University or the Institutes for any act of indiscipline during the course.
(e) The students who have taken scholarship from any other source.
(f) No scholarship will be given for pursuing courses through Correspondence or Distance Education.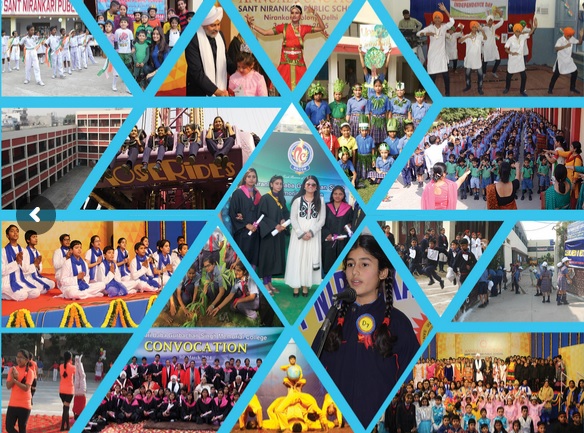 How To Apply?
The applicants are required to submit application on prescribed format of SNCF alongwith all requisite documents. The application complete in all respect can also be submitted online through E-Mail Id educationdept@nirankarifoundation.org.
Download Application Form Here :
https://www.scholarships.net.in/uploads/pdf2019/23795-Form.pdf
Submission of Application Form :
(a) Duly filled-in application form with all the requisite documents should be submitted to the Member Education, Sant Nirankari Charitable Foundation on or before the closing date for submission of applications viz September 30, 2019. No application will be received after this date.
(b) No column of the form should be left blank.
(c) Cheques to successful candidates will be distributed by December 31, 2019.
Documents Required
(a) Duly filled-in and affixed photographed application form on the prescribed format for each academic year.
(b) A copy of latest pay slip and I.T. Returns of all the earning members of the family. OR Copy of the family Income Certificate issued by the Area SDM.
(c) The Admission Slip/letter by which the applicant has been offered admission by the University/Educational Institution.
(d) Mark Sheets of all previous academic qualifications, starting from Class – X.
(e) Certificates of Class X and XII examination.
(f) Copy of results of all semesters' examinations passed.
(g) Copy of latest fee receipts issued by the University/Institutes.
(h) Details of the fee including Tuition Fee, Library, Hostel, Books etc. duly signed by the Principal/Administrator of the Institute may be attached with the application
(i) A certificate by the institution stating that
(a) the candidate will not/has not been granted scholarship under any scheme of other private organization or religious or spiritual organization or Government authorities,
(b) has not taken admission through Management/Convenor Quota or any other Quota and also
(c) confirm that his/her family income from all sources does not exceed Rs.3.50 lakhs per annum.
(j) Copy of Ration Card / Aadhar Card / Voter I-Card / Pass-Port / Pan-Card or any other residence proof.
(k) Statement of Bank Account of the father/mother/self for the last six months.
(l) Copy of passbook and a cancelled cheque of saving bank account of applicant for remittance of financial assistance, in cases where the applicant has already deposited the fee in the Institute / College and is seeking reimbursement.
The Bank Account should be in the name of student. Name of student, bank account no. & IFSC Code must be mentioned on the copy of passbook/cheque. Otherwise, fee should be paid directly to the Institute / College.
Note:
All the documents, testimonials submitted with the application form should be selfattested. Incomplete form will not be considered for grant of scholarship.
Contact/ Helpdesk
For seeking such assistance, you may very kindly contact Prof. (Dr.) G. S. Popli, at E-mail Id – profdrgspopli@gmail.com and Mobile No. 9015533002. Please use E-mail Id preferably for all your queries about career counseling and guidance for entrance examinations.