SOF SEE 2018-19 Scholarship For Excellence In English : Science Olympiad Foundation sofworld.org
Organisation : SOF Science Olympiad Foundation & British Council
Scholarship Name : SEE 2018-19 Scholarship For Excellence In English
Applicable For : School Students (Classes III-X)
Application Last Date : 31st December 2018
Website : http://www.sofworld.org/scholarship-for-excellence-in-english-see
SOF Scholarship For Excellence In English
Science Olympiad Foundation and the British Council are pleased to announce launch of SOF Scholarship For Excellence (SOF SEE) in English 2018-19.
Related / Similar Scholarship :
SOF Scholarship For Excellence In English 2020-21 
This scholarship is an endeavor by Science Olympiad Foundation and the British Council to recognize and reward Excellence in English language among school students in India.
S.E.E Features
1. The S.E.E. is a one time scholarship.
2. Under S.E.E., 120 school students from across India will be selected.
3. The selection of the S.E.E. winners will be done from recommendations sent by schools.
4. Each selected student will be awarded a scholarship of Rs. 5000/ & a Merit Certificate as a recognition of her/his excellence in English language.
5. Cheque for the amount, in favor of the selected student, will be dispatched at the school address.
Eligibility Criteria
** The student must be studying in the recommending school in class Three to class Ten.
** The student should have scored at least 90% marks or equivalent grade in English subject in annual aggregate in previous class.
** Student should have scored at least 85% or equivalent grades in previous year's exams as aggregate.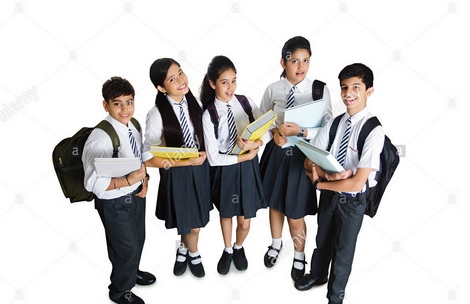 Scholarship Amount
Under SEE, a scholarship of Rs. 5000/ each plus a Merit Certificate is given to 120 students in India in recognition of their excellence in English language.
Application Procedure
1. Nomination form is being sent to schools along with the Prospectus (or) you can downoad it from the link below.
2. A school may send a proposal recommending a student for consideration under S.E.E. The school must be a participant in the IEO being held in Oct, 2018
3. Each school may recommend only one student.
4. Recommendation should be signed by the school Principal / Head Master / Head Mistress only.
5. Recommendation should be in the specified format (enclosed) and complete in all respects/with required attachments.
6. All Recommendations received will be evaluated by a Committee set up by SOF.
7. Recommendations under S.E.E. should reach by 31 December 2018 , at the National Office of Science Olympiad Foundation.
Download Nomination Form Here :
https://www.scholarships.net.in/uploads/pdf2018/23021-form.pdf
Contacting Winners
Winners of S.E.E. will be notified individually and through respective schools.
Application Last Date
Last date to apply for this Scholarship 31st December 2018.
About Us :
SOF is a Registered Organization popularizing competition and assisting development of competitive spirit among school children. SOF was established by leading academicians, scientists and media personalities with the aim of promoting science, mathematics, computer education, English, General Knowledge and professional courses.