dakshana.org Two Year JEE Scholarship Program : Dakshana Foundation
Rate this post:
[ Votes=

0

, Average =

0

]
Organization : Dakshana Foundation
Scholarship Name : Two Year Dakshana JEE Scholarship Program
Applicable For : Jawahar Navodaya Vidyalayas Students
Website : https://dakshana.org/
Dakshana Two Year Dakshana JEE Scholarship
Dakshana's two-year JEE Scholarship program is exclusively available for students of Jawahar Navodaya Vidyalayas. Dakshana has to date (through May 2014) inducted around 1700+ students in this program since 2007.
Related / Similar Post :
Dakshana One Year JEE Scholarship Program
Over 600 of these scholars have cracked the JEE to secure admissions into IITs while the others have cleared the AIEEE or JEE Mains to pursue an education in engineering and science at premium institutions like NIT and others in the country.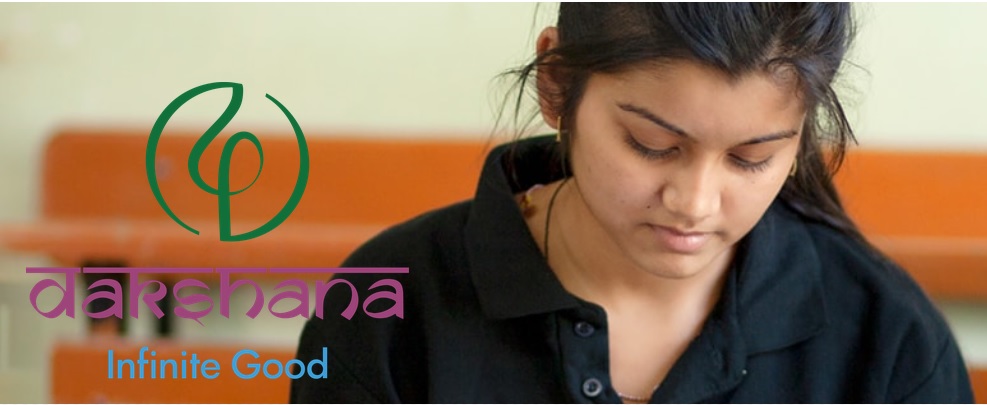 Students are selected for the scholarship after Class 10 through a selection test the Grand Dakshana Selection Test (GDST).
Grand Dakshana Selection Test
The GDST is conducted simultaneously at 50+ centres across India in March/April every year. GDST is also divided into two parts:
Paper 1 : Mathematics and Logical Reasoning.
Paper 2 : Physics and Chemistry.
All questions on Mathematics, Physics and Chemistry are asked from Class 9 and Class 10 NCERT syllabus, although the difficulty level of questions might be higher. Each paper has 50 questions and is to be completed in 90 minutes.
Who Can Apply?
JNV students are invited for GDST, through their school, by Dakshana based on merit at internal examinations during Class 9 and 10. These results are only accepted from the JNVs through their respective Regional Offices. Non-JNV students are not eligible for this program.
How to Apply?
Once a JNV student is invited for the test, they shall be required to fill our scholarship form on the Dakshana website.
List of students invited for GDST is released in the month of Jan/ Feb. Please check our website regularly.
Process
The results of GDST are declared in the first week of May. A scholar offered the Dakshana IIT JEE scholarship is assigned to a JNV where Dakshana arranges for world-class quality preparation for the JEE. Dakshana's 2015 batch of scholars is operating at 7 such centers:
** JNV Bengaluru Urban, Karnataka
** JNV Bundi, Rajasthan
** JNV Kottayam, Kerala
** JNV Lucknow, Uttar Pradesh
** JNV Pune, Maharashtra
** JNV Rangareddy, Hyderabad, Telangana
** JNV Silvassa, Dadra Nagar Haveli
The scholar spends two years at the JNV (without a single day's vacation) and is fully prepared to compete with hundreds of thousand students who take the JEE in India.
For queries:
Please contact us at gdst [AT] dakshana.org
About Us :
Dakshana is a sanskrit word meaning to give or receive a gift. The Dakshana Foundation is a young philanthropic foundation focused on alleviating poverty. Education is the most powerful and enduring weapon to win the battle against poverty. Thus Dakshana is focused on providing world-class educational opportunities to economically and socially disadvantaged gifted children worldwide.
Contact us :
Colonel Ram K Sharma
Chief Executive Officer
Dakshana Foundation
Dakshana Valley
Kadus Village
Pune – 412 404
Maharashtra, India
E-Mail: rsharma[AT]dakshana.org
Tel: +91.2135.203.200