Haji Mohsin Fund Fixed Endowment Scholarship West Bengal : wbmdfc.org
Organization : Minorities Development & Finance Corporation
Scholarship Name : Haji Mohsin Fund Fixed Endowment Scholarship
State: West Bengal
Website : http://www.wbmdfc.org/Home/SignatureEventInner/Ng==
WBMDFC Haji Mohsin Fund Fixed Endowment Scholarship
Minority development & finance corporation West Bengal offering Haji Mohsin Fund Fixed Endowment Scholarship
Who Can Apply?
Annual Family income of the student from all sources should be less than Rs. 60,000/- (Rupees sixty thousand only) in the preceding financial year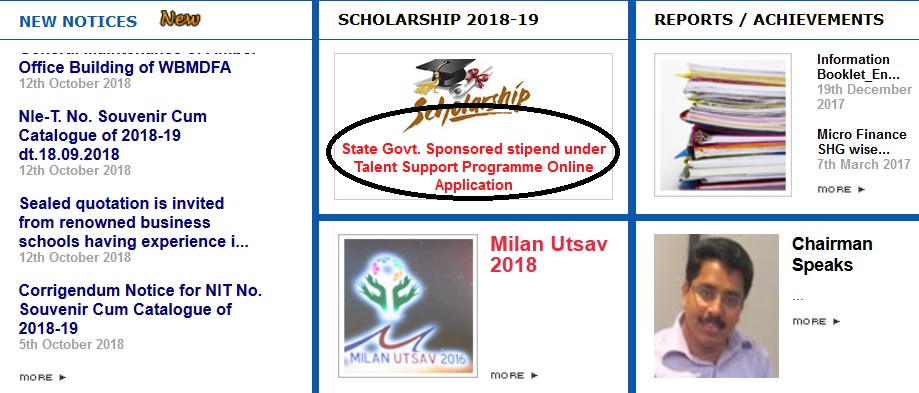 Notification : June – August of each year
Last Date for receipt of Application form :
10th September of every year or as mentioned in the form
Amount of Scholarship
Minimum – Rs.900 per annum
Maximum – Rs.1800 per annum
Selection Procedure: According to merit basis
About WBMDFC
WBMDFC was established in 1996 as per West Bengal Act XVIII of 1995, ie The West Bengal Minorities Development and Finance Corporation Act, 1995.
The functions of the Corporation are to take generally the task of economic welfare of the minorities through Industrial, Commercial and Cultural activities. The minority communities are Muslims, Sikh,Christian, Buddhist and parsee as per notification of Govt. of India.
The Govt. of West Bengal has also notified Jain Community as a Minority Community but as this community is not on the Central government List, it can avail benefits of only those schemes which are undertaken out of the fund granted by the State Government.