OASIS Application Status Scholarship to SC, ST & OBC Students West Bengal
You can now ask your doubts / questions.
Please go to the the bottom of this page for comments section.
Organisation : Backward Classes Welfare Department, West Bengal.
Facility : Check Scholarship Application Status
Check Status :http://oasis.gov.in/apps/portal/students/track_status
OASIS Track Application Status
You have to follow the below steps to Track your Scholarship Application Status, Choose district where your institution is located.
Related / Similar Post : OASIS Scholarship Students Helpline

All Oasis related posts are listed here :
OASIS (Online Application for Scholarship in Studies)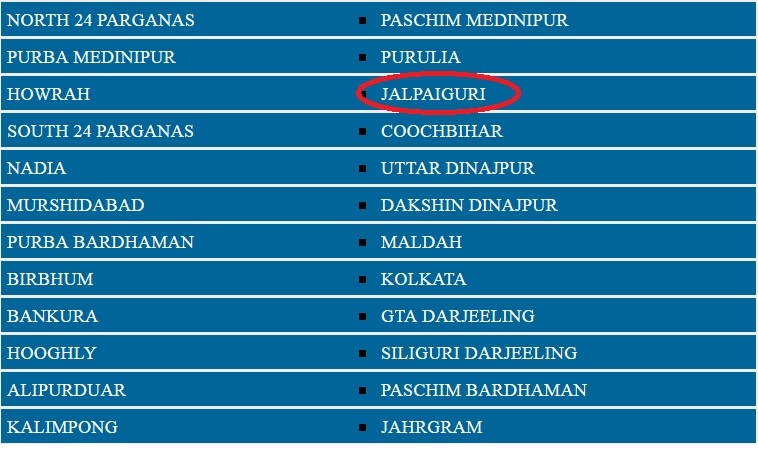 This video is step by step procedure to check OASIS West Bengal Scholarship Application Status for SC, ST and OBC Students through OASIS Portal :
Districts :
** North 24 Parganas
** Purba Medinipur
** Howrah
** South 24 Parganas
** Nadia
** Murshidabad
** Bardhaman
** Birbhum
** Bankura
** Hooghly
** Alipurduar
** Paschim Medinipur
** Purulia
** Jalpaiguri
** Coochbihar
** Uttar Dinajpur
** Dakshin Dinajpur
** Maldah
** Kolkata
** Gta Darjeeling
** Siliguri Darjeeling
Step 1 : Enter Application Serial No/User ID
Step 2 : Select Applied District
Step 3 : Select Session
Step 4 : Enter The Text In The Box Below.
Step 5 : Click on the "Check Status" button.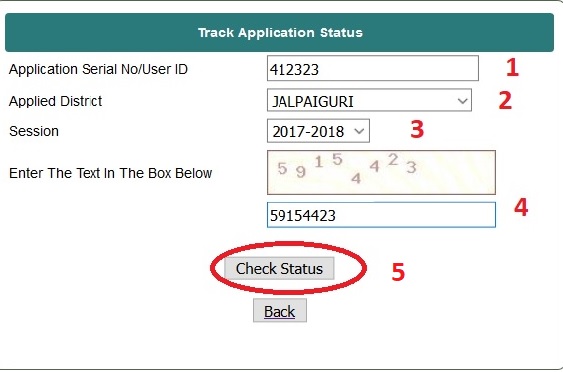 Note :
1. For Students who are studying outside of West Bengal Select district of your permanent address
2. For Officials Choose your concerned district
Know About Scholarship
Post-matric scholarship to SC/ST students :
The objective of the scheme is to provide financial assistance to the Scheduled Castes and Scheduled Tribe students studying at post matriculation or post secondary stages to enable them to complete their education.
The Income ceiling of parents/guardian has recently been enhanced from Rs. 2, 00,000/- p.a. to Rs. 2, 50,000/- p.a.
Scholarship Rate
Under this scheme, each eligible student whose parents /guardians income does not exceed Rs. two lakh p.a. is paid through respective Bank account in the following manner. Student are requested to Update their Adhaar number.
Hosteler:
Rs. 750/- p.m. for 10 months only (Rs. 350/- from GOI & Rs. 400/- by State Govt.)
Adhoc Grant –Rs. 1000/- p.a.
Day Scholar:
Rs. 150/- p.m. for 10 months only
Adhoc Grant Rs. 750/- p.a.
Students Helpline :
+91-84 20 02 33 11
+91-84 20 02 33 22
Answered Questions
1. My application I'd is WB010218100226. Till now I did not get my scholarship. When will I get my scholarship?
Student are requested to seed their aadhaar number with their bank account.
2. How can I check my scholarship status? Please explain in detail.
** To check your scholarship status you can visit the official website of Backward Classes Welfare Department, West Bengal oasis.gov.in/#
** You can view the web page. In that web page you can see a option called "Track an Application".
** Select that option, A new page will open in that mention your district and check your scholarship status.