rgfindia.com : Rajiv Gandhi Foundation Scholarship Delhi
Rate this post:
[ Votes=

0

, Average =

0

]
Organization : Rajiv Gandhi Foundation
Facility : Scholarship
Home Page :http://www.rgfindia.com/index.php?option=com_content&view=article&id=37&Itemid=135
RGF VidyaGyan Scholarship
This scholarship program focuses on girl children from marginalised and minority communities in classes 6-10, to make it conducive for them to stay in school and develop learning abilities.
Related / Similar Scholarship : RGF Cambridge Commonwealth Trust Scholarship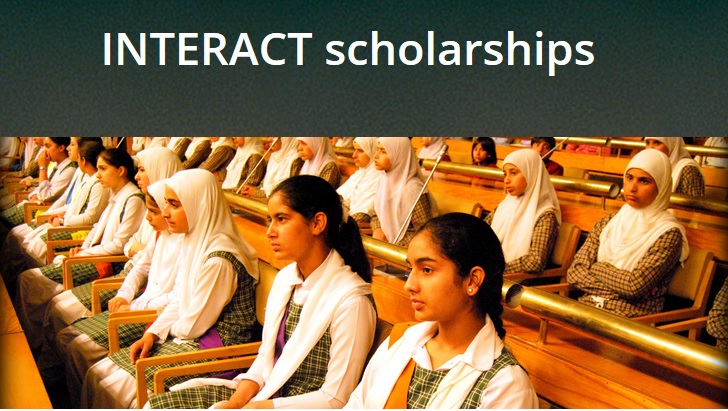 The program identifies areas in which students need support in order to complete their education, and develop individual growth plans in terms of interests and career choices.
The RGF launched this programin 2007-08 in collaboration with the Shri SivasubramaniyaNadar Educational and Charitable Trust. We implement it through ten partner organisations in Varanasi, Rae Bareli and Barabanki districts, and currently reach 1,860 girl children.
INTERACT scholarship
The Rajiv Gandhi Foundation has been working to support children affected by conflict since 1993. The Initiative to Educate, Rehabilitate and Assist Child Victims of Terror (INTERACT) is aimed at supporting children and their families as they cope with the trauma of loss, escape the trap of violence and realign their lives.
The INTERACT programme started with children from Jammu and Kashmir, Punjab, Assam and two districts in Andhra Pradesh. In subsequent years, other conflict-affected states such as Tripura, Nagaland and Manipur were included. In 2002, children from Gujarat and in 2003, children in Mumbai were included in the programme.
In 2006, scholars were selected from Chhattisgarh. Till date the Foundation has supported 2,115 children across 11 states and two union territories. This also includes 134 scholars who pursued higher studies or vocational programmes.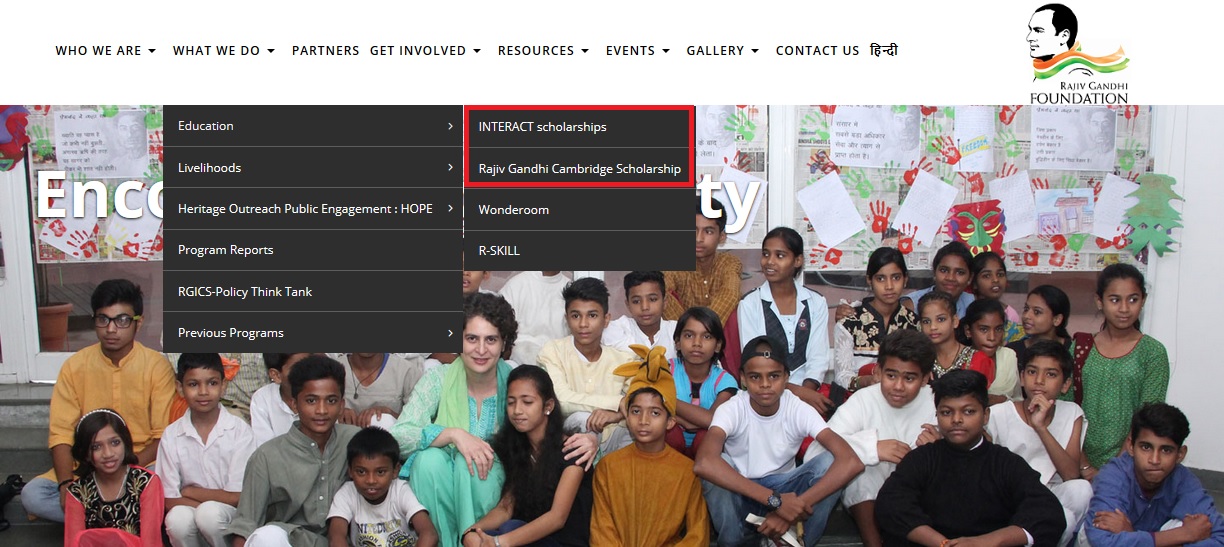 Guidelines For Selection
** Children studying in classes I–XII
** Children who have lost one or both parents or guardians to violence
** Children belonging to civilian families
** Cases emerging from incidences of violence in the period of the last two years
** Children from weaker economic backgrounds given preference
Other conditions for support :
** Assistance if offered after receiving an attested copy of the annual examination report signed by the school authorities, to be verified by the partner organisation
** Support is terminated if the child discontinues his/her education, but can be renewed if the child resumes his/her education.
Rajiv Gandhi Cambridge Scholarship
Over the years, RGF has been collaborating with the Cambridge Commonwealth Trust, UK, to award 20 scholarships to students from Cambridge and other British universities and institutions and also to students, to pursue higher-level courses at any college affiliated with Cambridge University.
The funds allow them to travel in India to research and better understand the socio-cultural and socio-political scenario of India.
Note :
This programme is being restructured. More information will be available shortly.
Contact Us :
Jawahar Bhawan,
Dr. Rajendra Prasad Road,
New Delhi – 110 001, INDIA
PHONE : (091 11) 23755117, 23312456
FAX : (091 11) 23755119